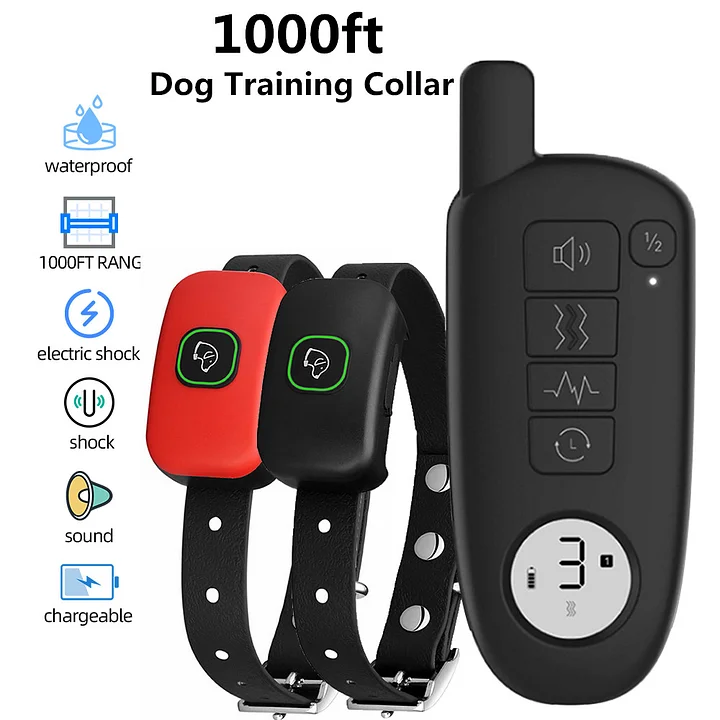 three training modes & intensity Dog training collars are well-proven devices. You can correct your dog's behavior; teach your dog some basic commands; train nearly anything.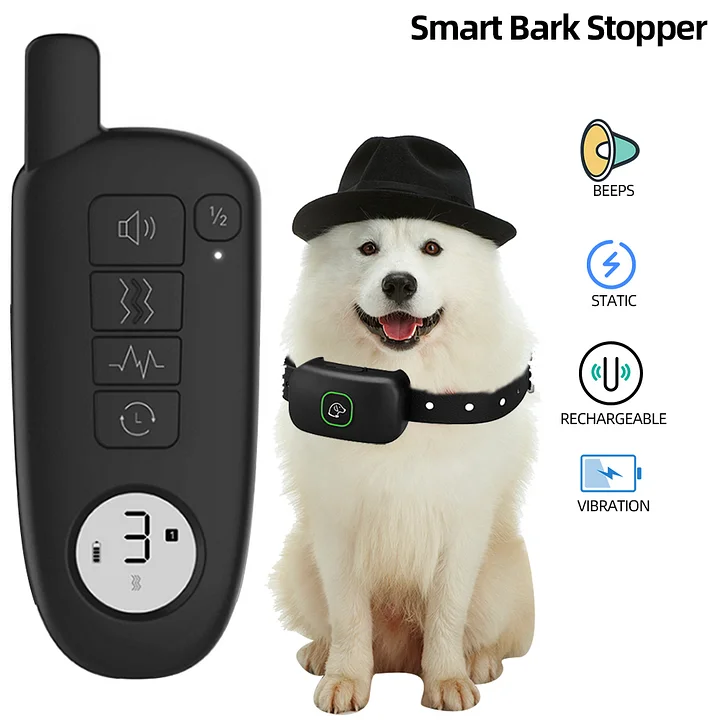 2. Beep, buzz, shock
(1-5 level) You can experiment with sound and adjust the intensity to find the best mode to workout your dog.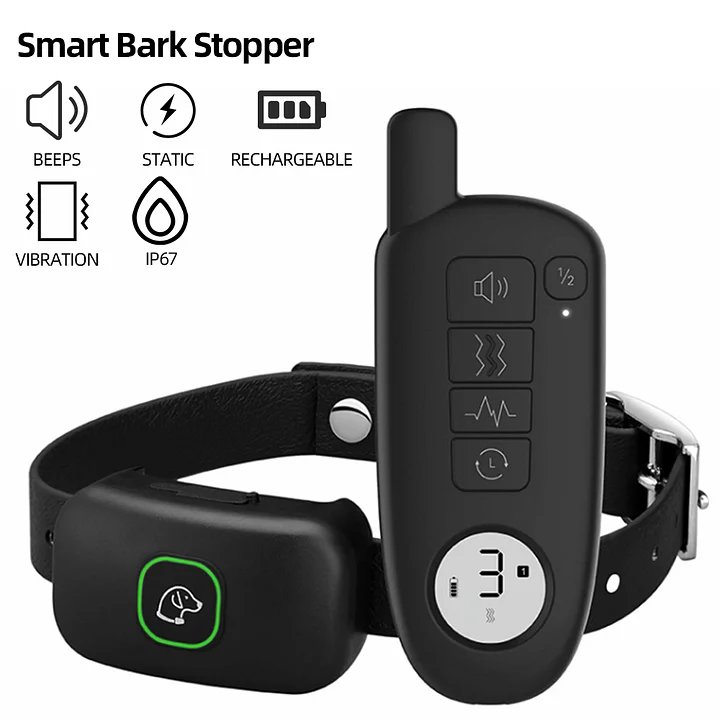 3. No Skin Irritation
There are silicone covers that can protect your dog's skin from getting hurt in the highest intensity stimulation mode.
The shock collar doesn't leave any lasting pain on your dog. It just gives him a small shock that will deter him from doing anything bad like dashing across the flower bed or running after the neighbor's cat.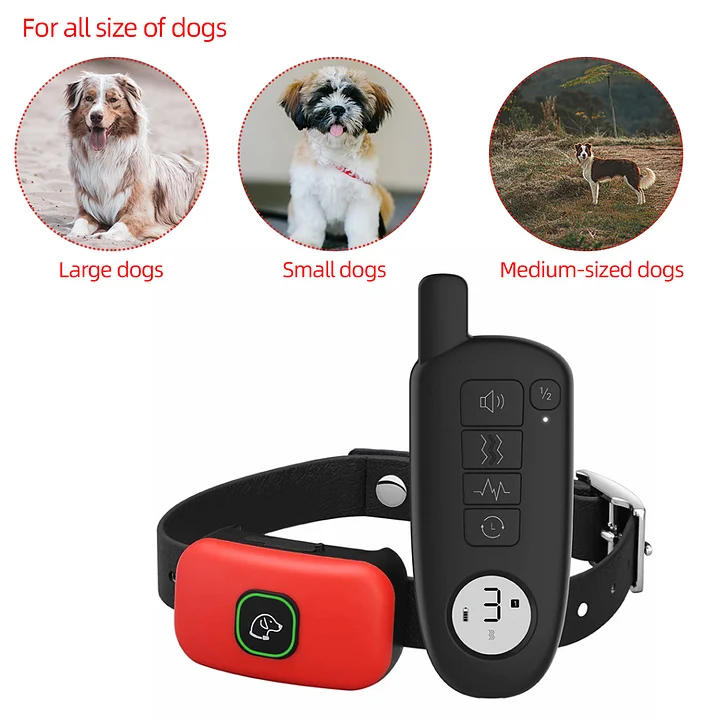 4. 10,000 foot range
Two shock collars, too. It gives a maximum range up to 1300 feet ( 466 yds ), regardless of whether or not there is an obstacle between you and your dog.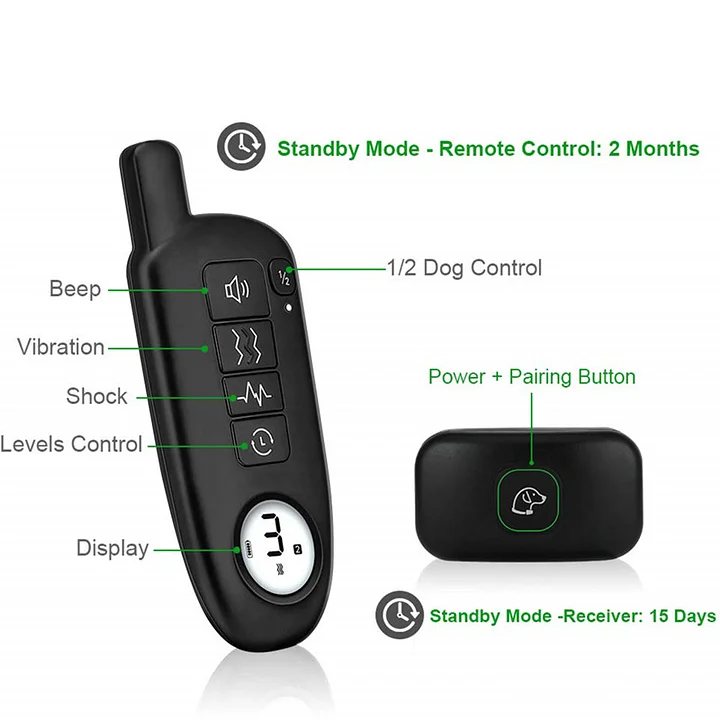 5. water-proof
You can teach your dog to swim even in wet or raining.
Batteries last two hours and fifteen days in this long-term e-collar.