Are you getting ready for the Dogecoin rally? I can't wait to see it take off one day soon I pray!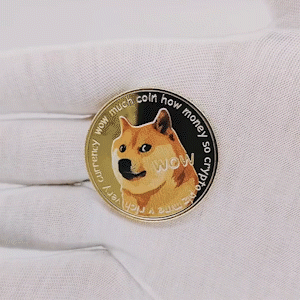 A must-have for Dogecoin fans
This Dogecoin proudly showcases your successful participation in the life-changing blockchain revolution! Golden Dogecoin will add to the collection of every inspired cryptocurrency mining investor.
An elegant and long-lasting home decoration product
Dogecoin can add a touch of chic to the computer desk, shelf or living room/bedroom decoration. This is the best gift for your lover, husband, dad, friend or colleague.
High quality
Dogecoin coins are made of solid metal and gold-plated, with a unique luxurious luster. This cryptocurrency coin can be displayed as a unique artwork in the office or at home.
SIZE
Diameter = 40mm
Thickness = 3mm
Weight = 1 ounce
PACKAGE INCLUDES
Dogecoin x 1