Do you hate it when your nice shoes get wet and dirty on rainy days? Do you have to take off your shoes when it is raining outside? Do you have an expensive pair of dress shoes that you are afraid to get ruined? Do you dislike wearing those ugly rain boots? This Reusable Silicone Shoe Cover is perfect for you. This product is a pair of comfortable, high-quality, and durable silicone shoe covers that are waterproof, reusable, and washable.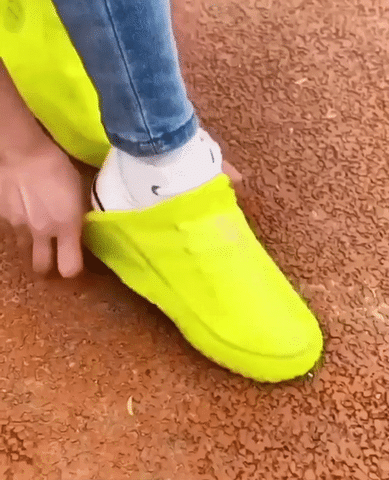 Made of high-quality silicone material, non-slip bottom, thickening design, shoe cover is durable.
Ultra elastic silicone shoe cover stretches freely, it is easy to wear but not easy to fall, when you go through it has good elasticity. It also fits all kinds of shoes.
Perfect for people who like outdoor activities like camping, hiking, fishing, gardening, etc; Keep your shoes dry and clean all day.
It is lightweight and foldable so you can store it perfectly in a backpack or handbag, easy to carry whenever you want to use the shoe cover.
Easy to clean, it can be worn comfortably many times.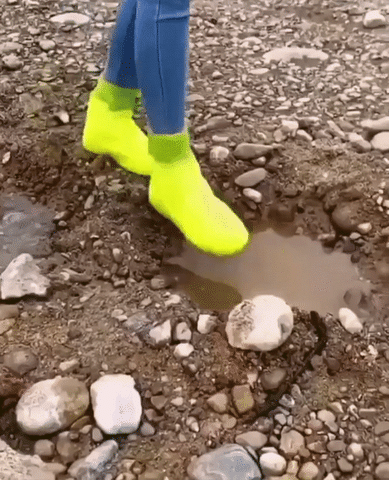 To apply our waterproof reusable silicone shoe cover, just apply our product to your shoes and walk into the water. If your shoes get wet, no worries.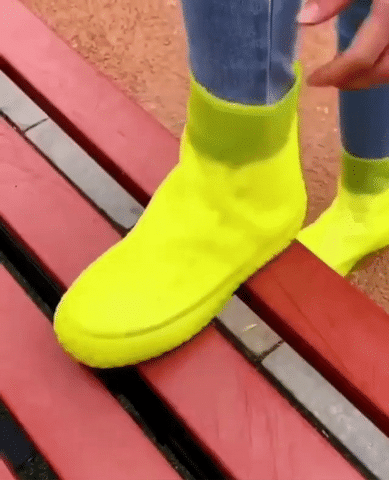 You will find yourself using our shoe cover for all sorts of things such as your tennis ball can, your food storage, and even your garden vegetables. One thing is for sure, you will never catch us using a plastic bag for anything again.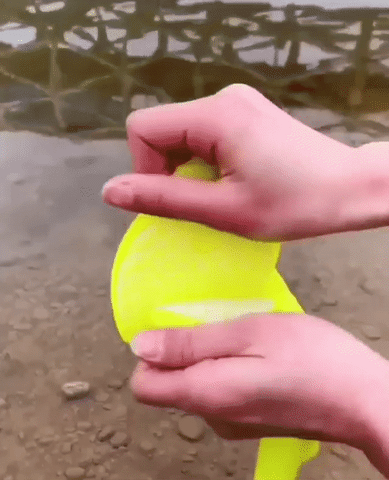 Because of our special design, you can easily put on and take off our shoes whenever you need to. You can even wear them when you are not using your shoes.
They are made of 100% silicone and are very easy to put on and take off. They are great for protecting your nice shoes from dirt, water, and snow. They are very easy to clean and can be used over and over
Specification:
Package Includes : 2pcs Waterproof Reusable Silicone Shoe Cover