Unbelievably, this 3D creative yoga 7-color night light uses only a 2D acrylic piece to create an attractive 3D stereoscopic visual pattern and lighting effects. This laser engraving acrylic piece is only 5mm thick, but it delivers magical 3D illumination. It seems vivid and full of personality; it has a good illumination effect and adds a relaxing touch your your space.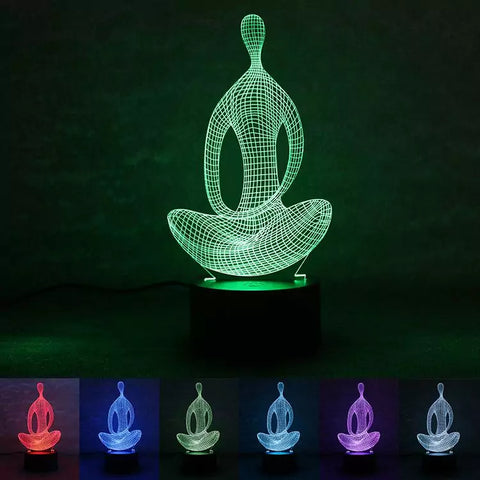 Not only does its 3D stereoscopic illumination show colorful lighting effect, it is also equipped with a switch to control and change the lighting color. It has seven different colors and one gradient color for you to choose from; just press the switch on the ABS base. High quality LED light source. Low power consumption. Long battery lifespan. Matching with an acrylic light guide plate, it brings you a soft but bright enough illuminating effect. No dazzling, and no high temperature; it is safe and easy to use.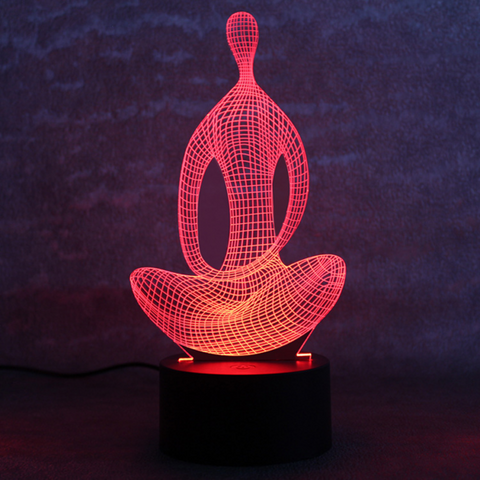 This unique and charming LED 3D visual night light can serve as an excellent gift for your yoga enthusiastic friend and romantic present for you and your loved one. It is also perfect for home, office, yoga centers, bedroom decoration.
Product size: 62 X 27. 5 X 57mm