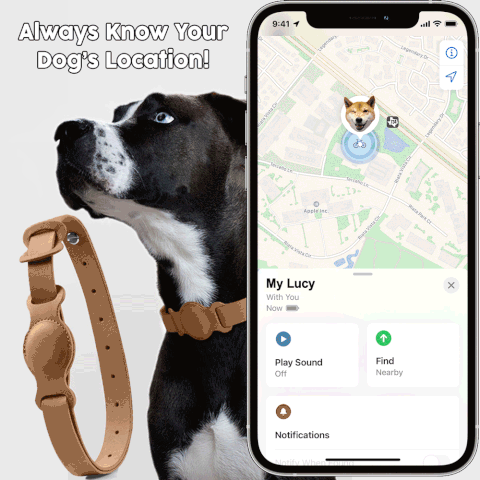 Never worry about your fur baby getting lost again, with this amazing collar!
Simply place the AirTag in the secure pocket and keep track of your pup's location at any time.
GPS tracking malfunctions and loss of coverage are a thing of the past. Our collar, in combination with the AirTag, is here to replace it!
Attention: Our dog collar does not include the AirTag. In order to track your dog's location, you would need to buy the AirTag separately.