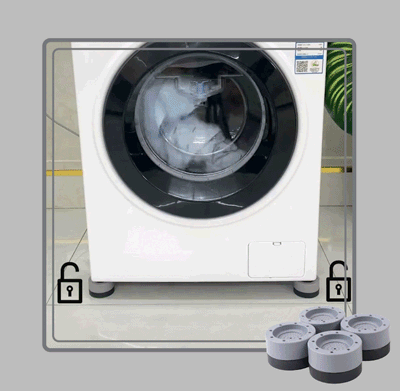 Designed to fit on all top and front-loading washing machines to make them perfectly balanced, they are very easy to install and wear-resistant. It provides strong traction to prevent skidding and reduce electronic movement.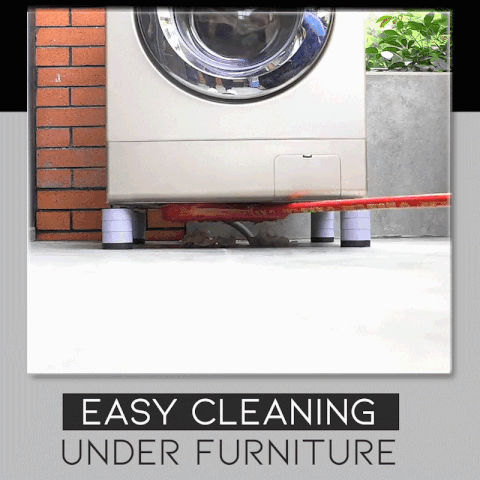 Also, it conveniently lifts your appliance, making it easier for you to clean beneath your washing machine and dryer.
Noise & Movement Cancelling – These innovative supports can stop high and strong vibration while providing floor protection and noise reduction. The vibration dampening design reduces the squeaky movement tendencies of a non-stable washer or dryer.
Anti-Skid & Non-Slip Feature – The strength of the pad's micro-grip traction pattern fully eliminates the washer or dryer's floor movement and greatly reduces the transfer of vibrations from your washer/dryer to the floor to help protect it from scuffs and scratches and the appliance itself from any damage.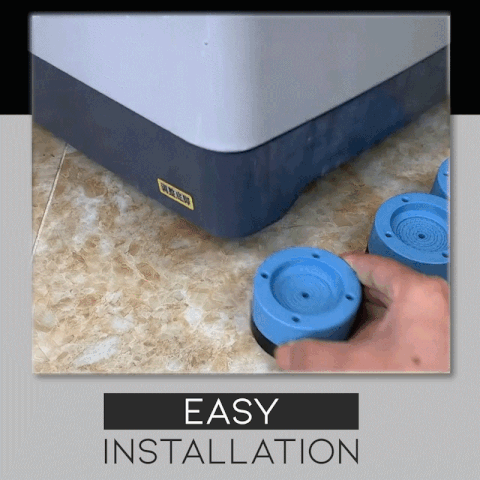 Easy Installation – Installation is incredibly simple. No tools or adhesives needed! Simply lift your appliance safely then place one of these pads below each appliance foot for effective vibration absorption and noise reduction.
Fits Most Models Washer – Designed to fit any front load or top loader clothes washers, dryers, 2-in-1 combo or other appliances from any brand. Compatible with washing and drying laundry machines or other appliances that are installed side by side, stacked, or standalone and with or without pedestals.
Perfectly Balanced – Helps keep the balance of your washer at a perfect angle to lessen shocks and noise. Acts as a balancer that maintains the stable and sturdiness of your appliances to reduce further damage.
Wide Use of Application – They also conveniently lift your appliance for up to 2 inches, making it easier for you to clean beneath your electronics. Suitable for a wide range of usage, be it for floor drain, uneven steps, refrigerator, in the bathroom, or in the office to help you save space.
Can be Used for Furniture Legs – Our heavy-duty pads are constructed from a blend of hard durometer rubbers which allows for a long-lasting and high-performing pad. You can also use it for your furniture's legs to prevent scratches on floors or to keep them stable.
SPECIFICATIONS
Material: Plastic
Product size:
Outer: 4 x 7 cm
Inner: 1.5 x 2.5 x 4.7 cm
PRODUCT INCLUDED
4 Pcs. Shock and Noise Cancelling Washing Machine Support (1set) 
This Is A Great Gift For yourself or your friend!
Click "ADD TO CART" To Get Yours Now!