💁🏻‍♂️ Provides Hours Of Exercise And Entertainment For Your Dog!
Bring technology into playtime with our Ball Launcher For Dogs.
Our Dog Tennis Ball Launcher automatically throws the tennis ball for you, allowing your dog to retrieve it with excitement. When your schedule prevents you from taking your pet out, our launcher is a convenient way to provide exercise to your pet.
Load the tennis balls into the Dog Ball Thrower and press the button to launch them. Your dog will go running after the balls to start the whole process over again. The Ball Launcher comes with three mini tennis balls. It also features three distance levels so you can customize playtime based on your dog needs.
👉🏻 Automatic Launcher-

 

If you want to introduce something unique and fun into playtime, our Tennis Ball Launcher is the perfect solution. It automatically senses when a ball is inserted into the machine, launching it within 10 seconds.
👉🏻 Fun Exercise for Dog-

 

Want to train a puppy or enjoy an afternoon with your furry friend and have fun with our Automatic Ball Thrower For Dogs. The automatic launching process provides physical and mental stimulation for your dog, keeping them entertained and out of trouble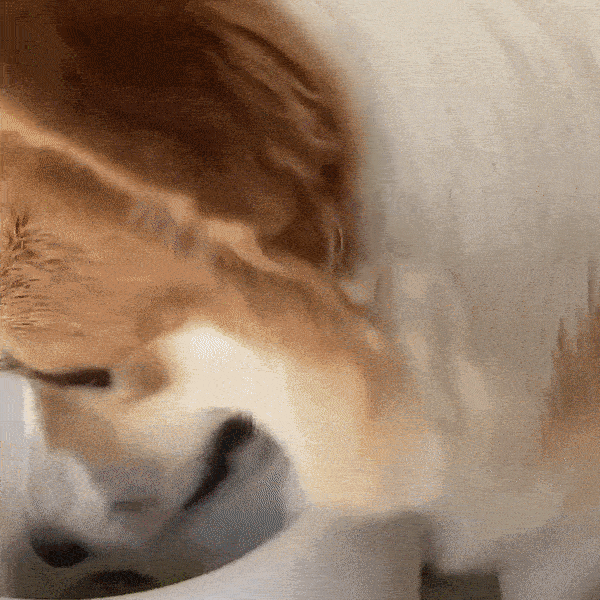 👉🏻 High Quality-

 

Our Automatic Ball Launcher has made of ABS plastic, which is durable and non-breakable. Perfect for indoor and outdoor use. 
👉🏻 Adjustable Launch Distance-

 

Our Dog Fetch Machine can launch the ball in three ranges, these are 10, 20 or 30 feet. And these ranges can change with the push of a button.
👉🏻 Two Power Methods- Our Automatic Ball Launcher For Dogs works with 6 pcs C batteries, or you can plug in an AC adapter that comes with this product.
👉🏻 Keep Your Dog Healthy- Our Dog Ball Throwing Machine stimulates your dog mentally by challenging them to learn something new. Besides this, it also strengthens the bond between you and your furry friend.
👉🏻 Three Tennis Balls Included-

 

Our Tennis Ball Thrower For Dogs includes three 1.88inch Mini tennis balls that are ideal for a game of fetch. Make sure you keep these balls clean and dry.