"Perfect Jack Russell size… And she loves the extra height position to see out the windows"
⭐⭐⭐⭐⭐   Emad. S
✅   Verified Buyer
SAFE AND SECURE CAR RIDES FOR YOUR PUP WITH THE BUDDY BOOST
Keep your anxious puppy comfy during car rides by giving them their very own special place to rest. The Buddy Boost keeps your pet close to you, ridding them of any fear or anxiety that long car rides can cause.
It fits perfectly between the driver's and passenger's seats, giving your dog easy access to love and cuddles! Plus, it doubles as a dog carrier bag so that you can carry your pup wherever you go with ease!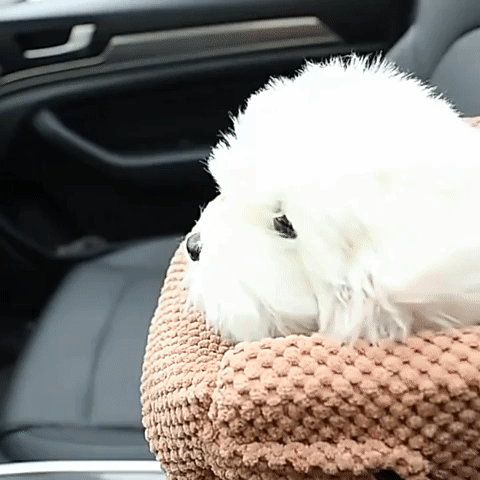 KEY BENEFITS
All-around support – Our Buddy Boost comes with sturdy yet flexible walls that prevent your pet from falling out even during bumpy rides. This way, your pet can peek out of the Buddy Boost while still remaining safe and secure.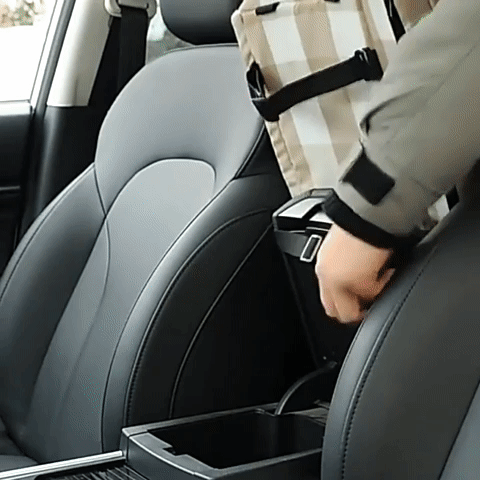 Secure straps – Prevent the BuddyBoost from moving and shifting with the help of its sturdy straps. They help keep the BuddyBoost in place regardless of how bumpy the road gets.
Simple Cleaning – Keep the Buddy Boost fresh and clean for your furry friend by simply throwing it in the washer on a regular basis. This way, it looks good as new each time you take your pup out for a ride.
Comfy interior – Not only does the BuddyBoost keep your pet secure, but it also gives them outstanding comfort. It's so comfy that your pet can even fall asleep in the middle of the car ride.