SIZING BY BREED

S - Chihuahua, Pomeranian, Cat

M - French Bulldog, Corgi, Bolognese, Japanese Chin, Maltese, Papillon, Yorkshire Terrier, Miniature Schnauzer

L - Beagles, Cocker Spaniel,  Miniature , Norfolk Terrier, Toy Poodle, Bichon Frise, Shih Tzu, Border Terrier, Cavalier King Charles, Fox Terrier, Jack Russell, Apso, Boston Terrier, Miniature Poodle, Pug, Westie, 

XL - English Bulldog, Staffordshire Bull Terrier, Whippet, Basset Hound, Dachshunds

XXL - Golden Retriever, Labrador, Boxer, Standard Schnauzer, Border Collie, Alaskan malamute, English Springer, Kelpie, American Staffordshire Terrier, Siberian Husky, Australian Shepherd, Shetland Sheepdog, Australian Cattle Dog, Poodle, Giant Schnauzer

XXXL - Dobermann, German Shepherds

You May Be Wondering...
Why your furry kids are always barking for no reason, urinating and defecating in the house, or even destroy everything in your house!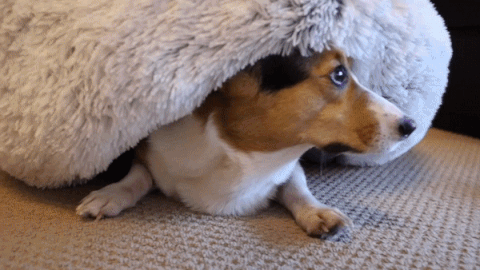 Pets' Anxiety affects not only your life but their health as well
Separation anxiety is often the main cause of these bad behaviors. Since pets have a sense of time, when you leave your pet for work, they know it will be a long time before you come home. But when they are alone, their anxiety builds up, and over time, not only causes them to engage in stressful behaviors but also affects their health!


Why Pets Love Our "Warming Donut"?
Relief Pets' Anxiety: Our plush "Warming Donut" dog bed can provide a feeling of security to furry kids, greatly reduce their anxiety, and take a peaceful nap!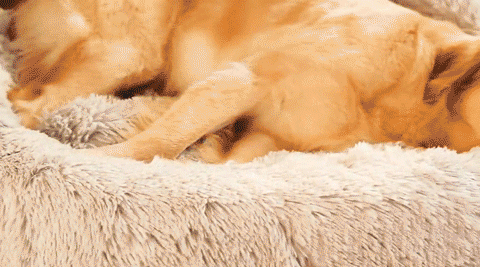 Super Comfy: "Warming Donut" uses premium natural fiber that can ease the pain of muscle. Also, The raised rime can give support to pet's neck when they are sleeping, which is beneficial for pets' cervical vertebrae health!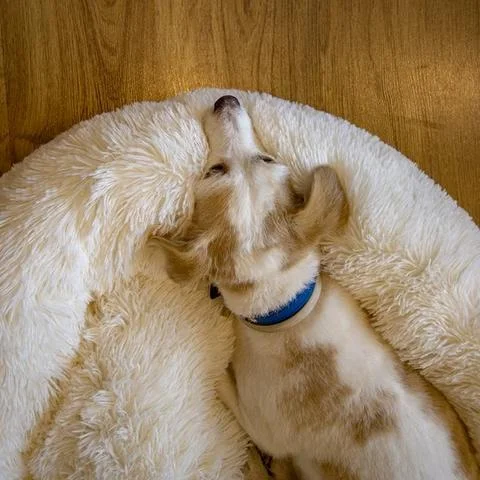 Waterproof & Non-Slip Bottom: The bottom adopts the waterproof and non-slip design, which is fully considered for dog owners and solves the pain points when living with dogs!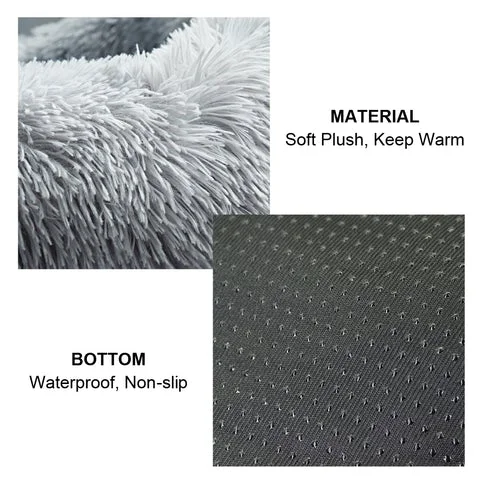 Warm & Soft: Winter is coming! All your dog needs is a warm & soft "Warming Donut" to sleep in!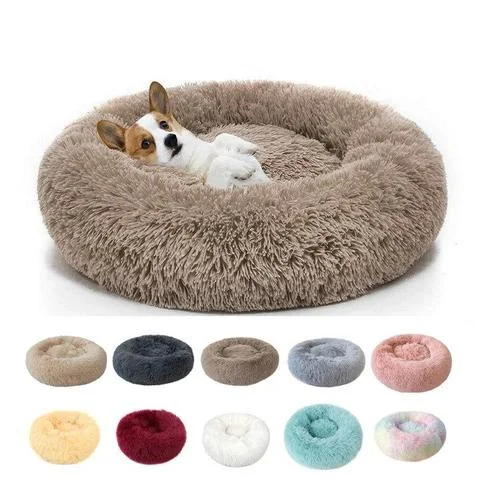 Size & Wash Guide
Easy to clean: Machine and dryer safe ( Machine wash, gentle cycle, Tumble dry, low heat).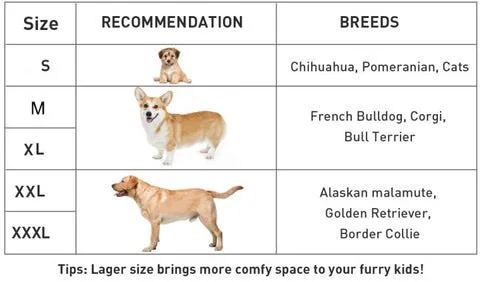 Size S: 40cm x 40cm; 
Size M: 50cm x 50cm; 

Size L: 60 cm x 60 cm;
Size XL: 70 cm x 70 cm; 
Size XXL: 80cm x 80cm;
Size 3XL: 100cm x 100cm
Size 4XL: 110cm x 110cm
Size:
| | | |
| --- | --- | --- |
| | Outer | Base |
| S | 15.5 inches/40 CM | 7.9 inches/20 cm |
| M | 19.5 inches/50 CM | 11.8 inches/30 cm |
| L | 23.5 inches/60 CM | 15.5 inches/40 cm |
| XL | 27.5 inches/70 CM | 19.5 inches/50 cm |
| XXL | 31.5 inches/80 CM | 23.5 inches/60 cm |
| 3XL | 39 inches/100 CM | 31.5 inches/80 cm |
| 4XL | 43.3 inches/110 CM | 35.4 inches/90 cm |
THIS PRODUCT IS A LIMITED PRODUCTION, AND IS NOT AVAILABLE IN STORES. WILL SELL OUT FAST!
Click ADD TO CART to Order Yours Now!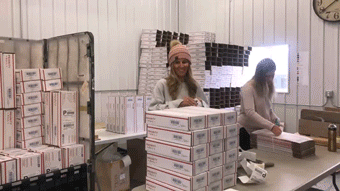 Our Guarantee
At Souljuicer, we know how online shopping can be intimidating at times. This is why we have a 100% Guaranteed Customer Satisfaction Scheme where we will do whatever it takes to ensure all of our customers are happy.