This chainsaw teeth sharpener makes it easy to sharpen your chainsaw in no time at all.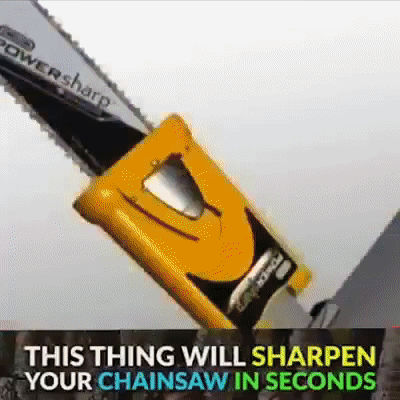 To use the sharpener, just insert the end of your blade into the sharpener, close and lock it shut, push the end of the sharpener against a log or tree, and just start running your blade. After just a few seconds, your saw will be as sharp as ever.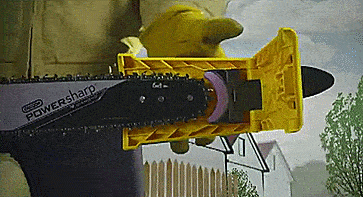 This chainsaw sharpening kit comes with the unique sharpening attachment with the stone that will sharpen your chain in mere seconds.
The quickness of the sharpener is music to our ears because it shouldn't take forever to get back in the game and get cutting again. This precision saw chain sharpening system is not only quick but also accurate. It will sharpen your dull chain in just 3-5 seconds. It sounds like magic, but it really works.
BROAD COMPATIBILITY: This chainsaw chain sharpener just fit for 14"/16"/18"/20" with two holes on the chainsaw bar. There are 2 pins on the chainsaw sharpener for fixing the chainsaw bar. The second pin is adjustable. The distance between these 2 pins(holes) is about 0.7-1.3inch.
Chainsaw blade sharpener kit is lightweight and portable, the chain saw sharpening tool is easy to use outdoors. It is the most practical tool and best gift for your father or husband to increase productivity.
This Is A Great Gift For yourself or your friends!
Click "ADD TO CART" To Get Yours Now!