The Viral Slides Seen On TikTok!
These cheerful cows will keep your feet warm and comfy, whether you're frolicking around a field or simply enjoying some milk and cookies. Your friends and family will want some too…and pretty soon you'll have a herd!
Moooooooooo!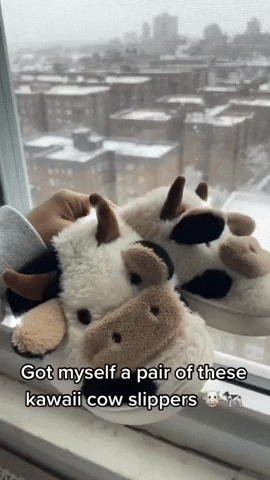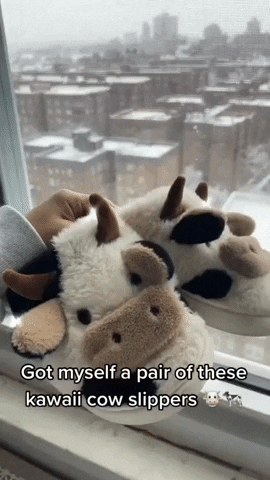 Adopt Your Cow Slides!
Black and white fur, floppy ears, warm brown eyes, pink details, and horns capture the classic Holstein cattle look. These fluffy animal slippers are made with velvety linings, pillowy plush uppers, super soft fur, foam footbeds and non-slip grips on soles.