✨94% of customers reported that their dog or cat experienced reduced stress & anxiety whilst 39% followed up with an email expressing how their pet 'loves' it!
Our Paws of Joy Cosy Calming Pet Blanket is specially designed to reduce anxiety whilst ensuring your pet is as comfortable as possible. The raised rim creates a sense of security whilst the premium ultra-soft fur keeps them warm and snug during stressful times.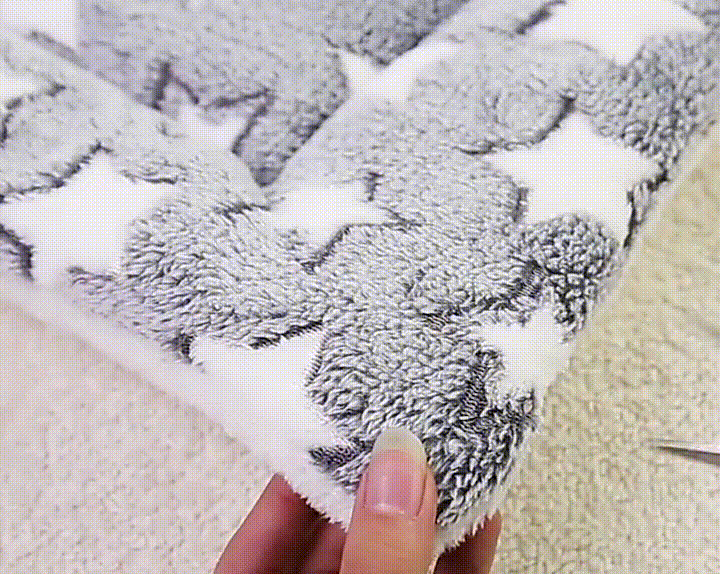 🧁Extra comfort - Ideal for pets that love to curl up! The raised rim provides head and neck support, while the super-soft filling offers joint and muscle pain relief. Your furry friend will be very relaxed!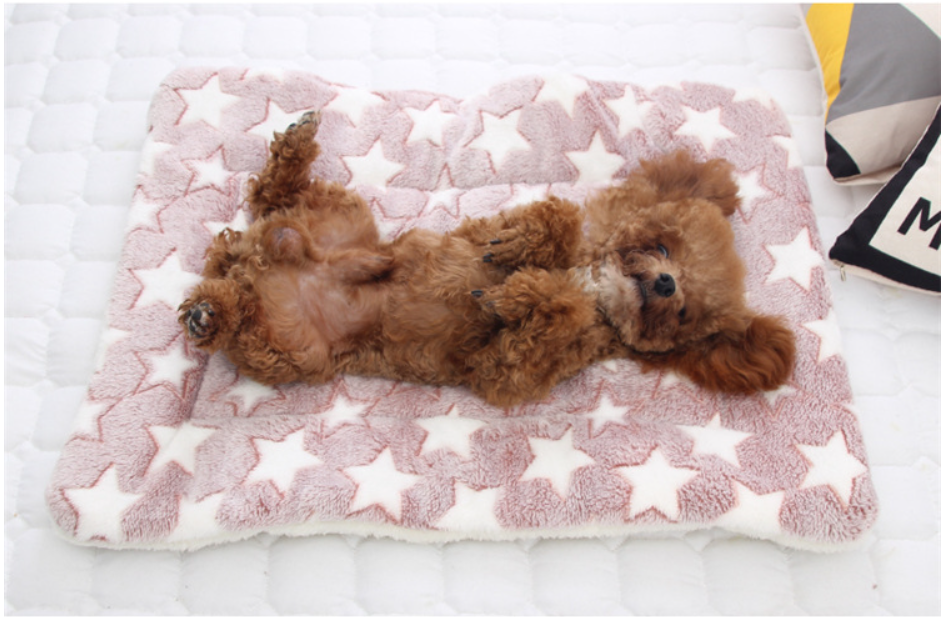 🌼 Eases Anxiety - The raised rim creates a sense of security & cosiness. The cosy faux mimics the ultra comfort of a mother's fur coat. It is proven to help ease anxiety & initiates the nervous system to calm down & relax faster.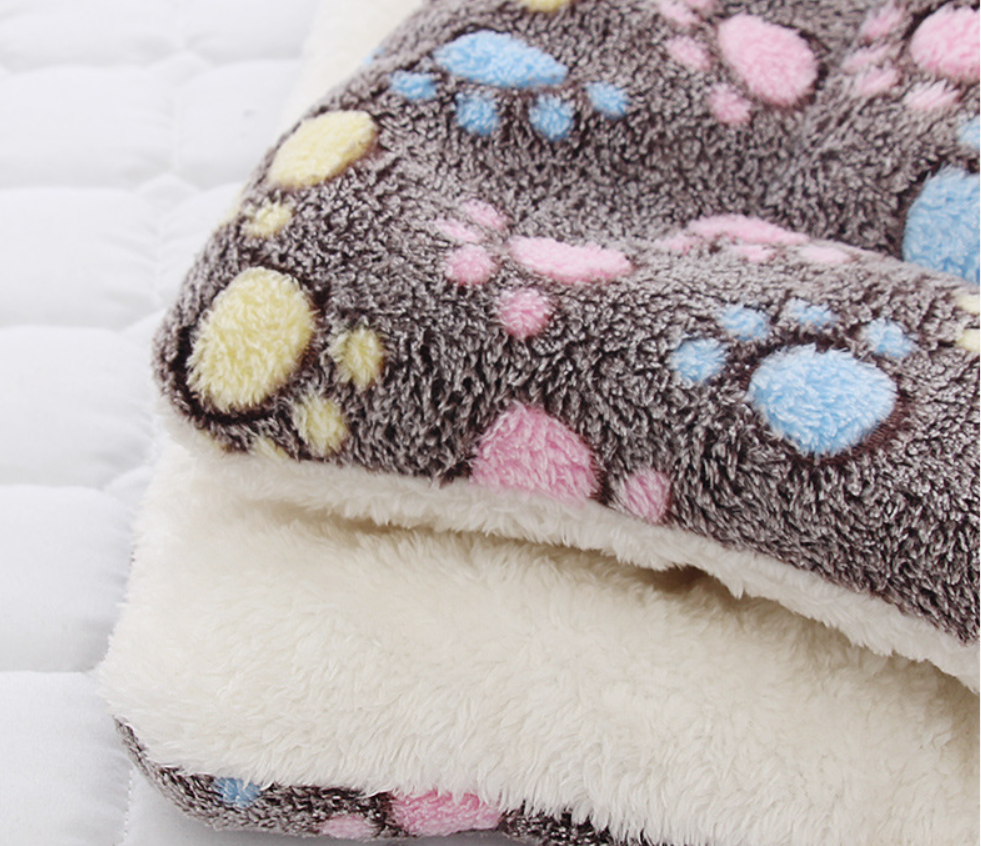 💐 Improved Behaviour & Health - The reduced stress & anxiety of your pet leads to improved behaviour and better health. This not only improves your pet's experience but also your experience as an owner.
🌸 Cleaning Dog Hair Is Easier - When your pet sleeps, it sheds hair. Let them sleep in an area where it is concentrated, and you will have less to clean up!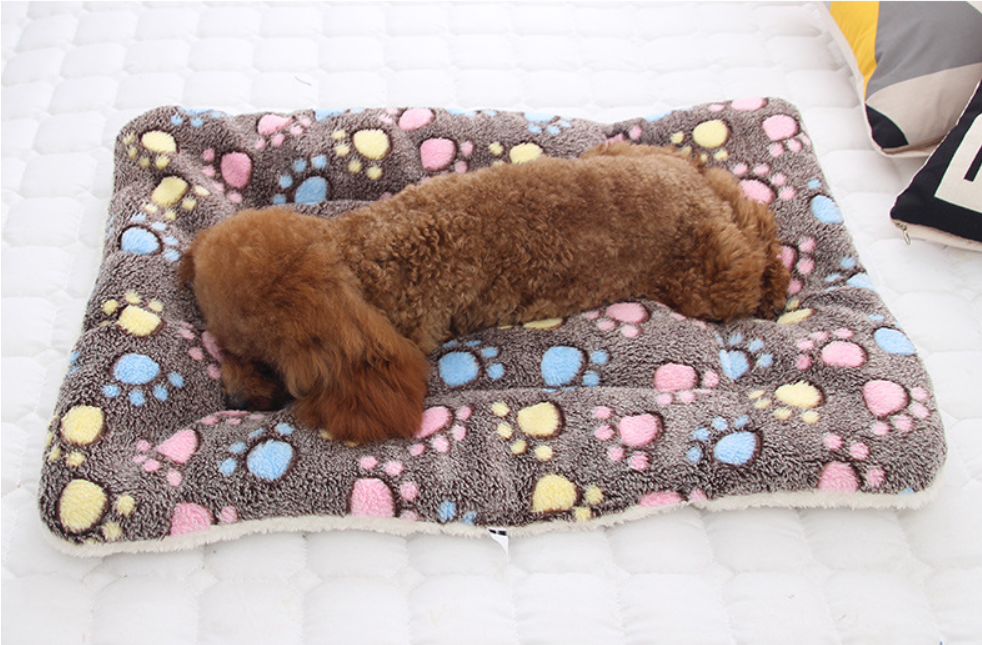 🍒 Ultra-Soft Hypoallergenic Fabric - Made from ultra-soft vegan fur. The material is specially designed to not cause allergic reactions & irritation for your pet.
Its long fibres are soft, durable and machine-washable.
🌱Luxurious design - Multiple colour designs to suit any home. The sleek design combined with the cosy appearance makes your home look extra homely for your furry friend.
🍂 Easy to clean - 100% safe to machine wash using the following settings: (Gentle cycle, Tumble dry, low heat).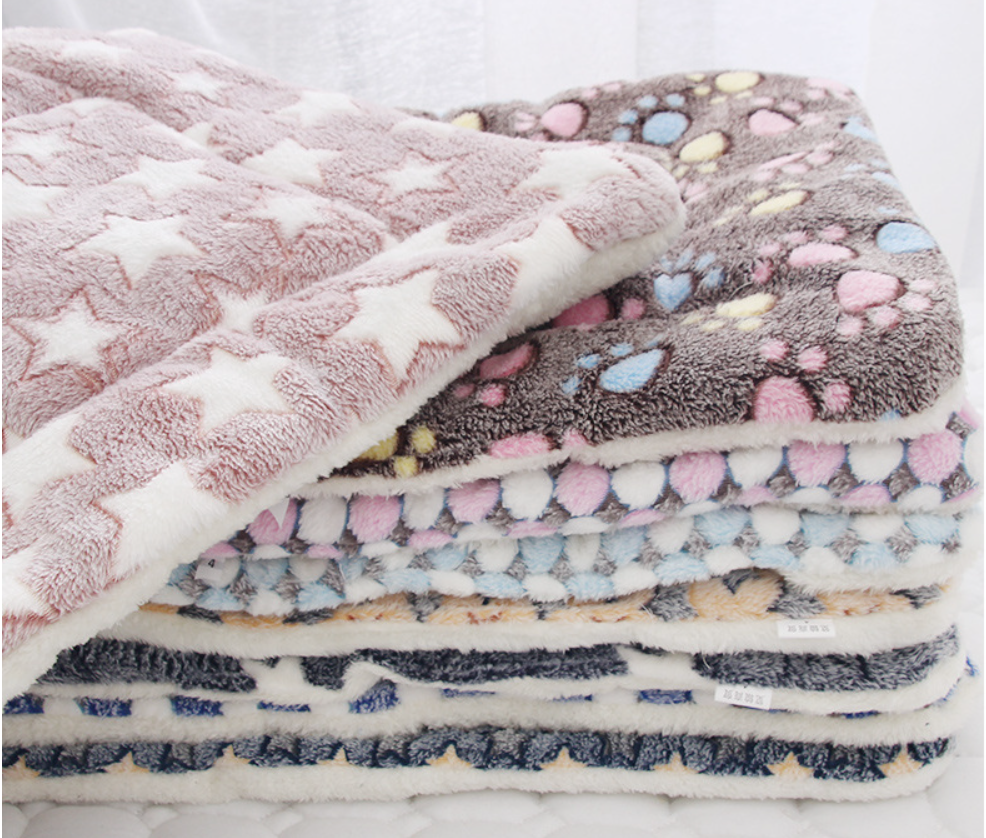 🌷Machine Washable
The cover is not removable. Hand wash or machine wash on a gentle cycle.
Clean hair quickly, save your time to create a clean environment.
Tumble dry on low heat.
🍭Specification:
Material-cotton, flannel

Machine washable can be dried

Color-red, pink, blue, brown, navy
🍄Size: (Thickness: 1.1inch)
S-18.5*13'', suitable for pets up to10 lbs,

M-22.4*15'', suitable for pets up to10 lbs,

L-26.4*18.9'', suitable for pets up to25 lbs,

XL-31.5*22.4'', suitable for pets up to45 lbs,

XXL-38.0*26.8'', suitable for pets up to65 lbs,

XXXL-43.3*29.55'', suitable for pets over 65 lbs.