Cozy Soft Sleeping Bag Perfect For Cats
Did You Know Cats Need 15+ Hours of Sleep Everyday?
Cats need lots of sleep everyday. This lets them build up their energy levels so they can prowl, pounce, & play!
Our Cozy Sleeping Bag is super comfy and cozy, designed specifically to calm and reduce your pet's daily anxiety while providing better sleep, resulting in improved overall health, happiness and behavior!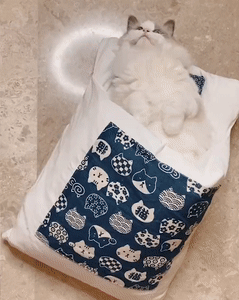 Your Cat's
New Favorite Place!
Cats have a natural instinct to seek warmth, burrow, and hide.
Our sleeping bags provide them a cozy place to do this.
Made with breathable, temperature regulating materials, your cat will truly feel comfortable while sleeping.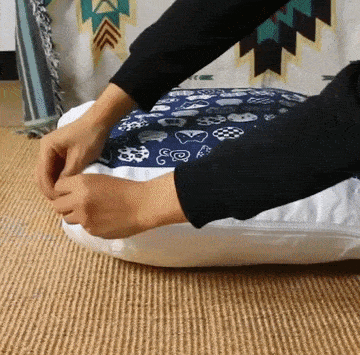 Comfortable
Perfect Sleep Solution
Our incredibly soft and comfortable, our high-quality pet mattress provides a perfect sleep for your pet.
Super soft filling provides joint and muscle pain relief.
Unique Design
The cute semi-enclosed cave design, matches the natural instinct of cats that likes to dig into a cave.
This is also a good place for nursing cats to sleep peacefully and bring warmth and security to the kittens.
Convenient
Easy To Clean
Comes with a down duvet cover with zipper that makes it super easy to remove, wash, clean and dry.
Machine-washable and dryer safe!
Size:
Small: 18*12 in suitable for pets: under 1.5 kg or 3.3 lbs
Medium: 22*16 in suitable for pets: under 5 kg or 11 lbs
Large: 26*20 in suitable for pets: under 10 kg or 22 lbs
Package Includes
1 x Cozy Sleeping Bag
This Is A Great Gift For yourself or your friends!
Click "ADD TO CART" To Get Yours Now!