MULTIPLE MODES
Choose from different temperature settings ranging from 38-50°C and up to 12 levels of cupping intensity. You can easily adjust the settings to get the maximum muscle soothing action you need.
VERSATILE
Cupping Massager is able to cup, massage, and exfoliate the area of your choice. It also offers two modes deep and soothing depending on your preferred style of cupping.
DURABLE
Our Cupping Massager is crafted from durable material that can withstand multiple sessions of use.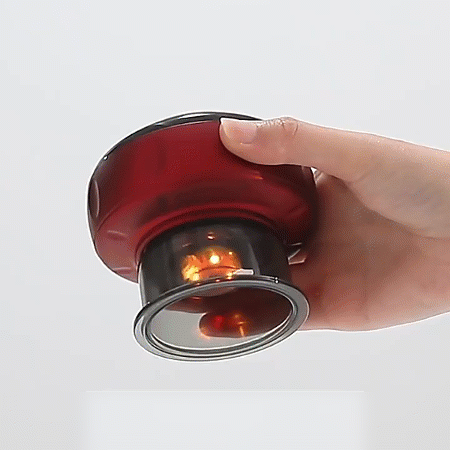 BRING THE SPA EXPERIENCE TO YOUR HOME
Cupping has been practiced for centuries as an effective practice to allievate a plethora of symptoms and diseases like insomnia and arthritis. With our multifunctional and dynamic cupping device bring this ancient practice to the comfort of your home.
Our Cupping Massager is an easy to use Cupping Massager that is a perfect recovery tool to use on various of your body such as the back, shoulders, hips and more
IMPROVE YOUR RELAXATION AND WELL-BEING!
Our Cupping Massager is an all-in-one device that gets rid of body pain! Featuring three negative pressure and three vibration modes, this device acts as a personal massage therapist and adapts to your specific needs. The perfect blend for pain relief, inflammation, blood flow, muscle relaxation, and well-being. With our cuppin massager enjoy a spa like sensation at a fraction of the cost!
TRY IT COMPLETELY RISK FREE
Don't like it? Get your money back. That's how confident we are in our products. Customer satisfaction is our upmost priority. If you have any enquiries please do not hesitate to contact our support team.