DIRTY BARRIER, COMFORT LAYER - Forget about those cheap dog seat covers that ruined after one time use and ruin your seats... Those days are over! Active Pets introduces the latest materials technology. Four different layers create an impenetrable waterproof barrier between your seats and mud, water or fur while your pet will feel as comfort as sleeping in his kennel pad.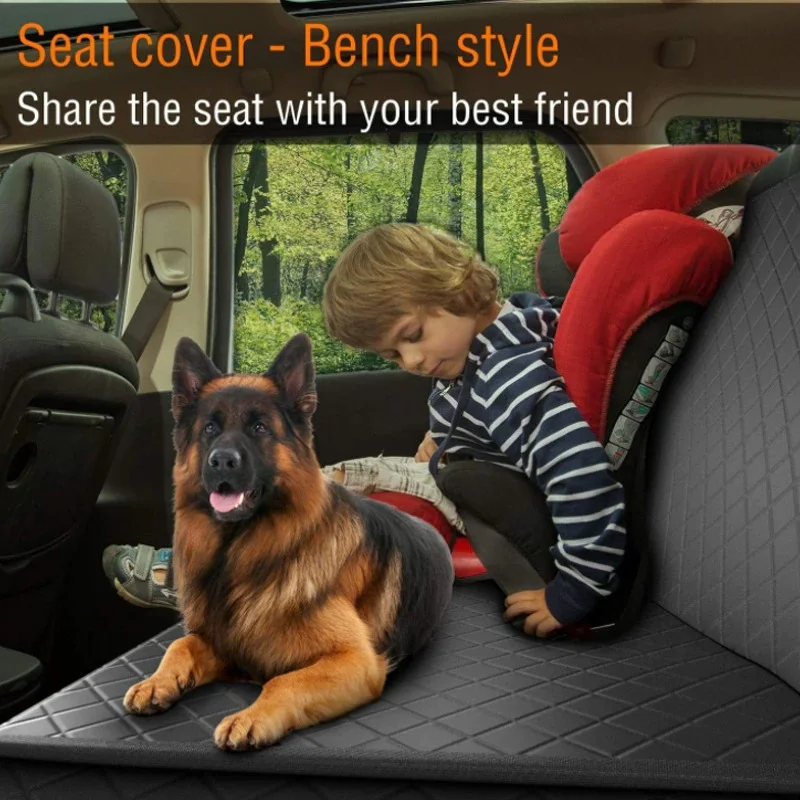 IT WILL FIT - Active Pets dog seat covers especially designed so it'll fit every truck's or SUV's backseats. With super EASY and Fast installation of less than 60 seconds, you'll be ready to go! Easily converts from hammock to standard bench coverage and serves as cargo cover. Maximum open size (60" x 64").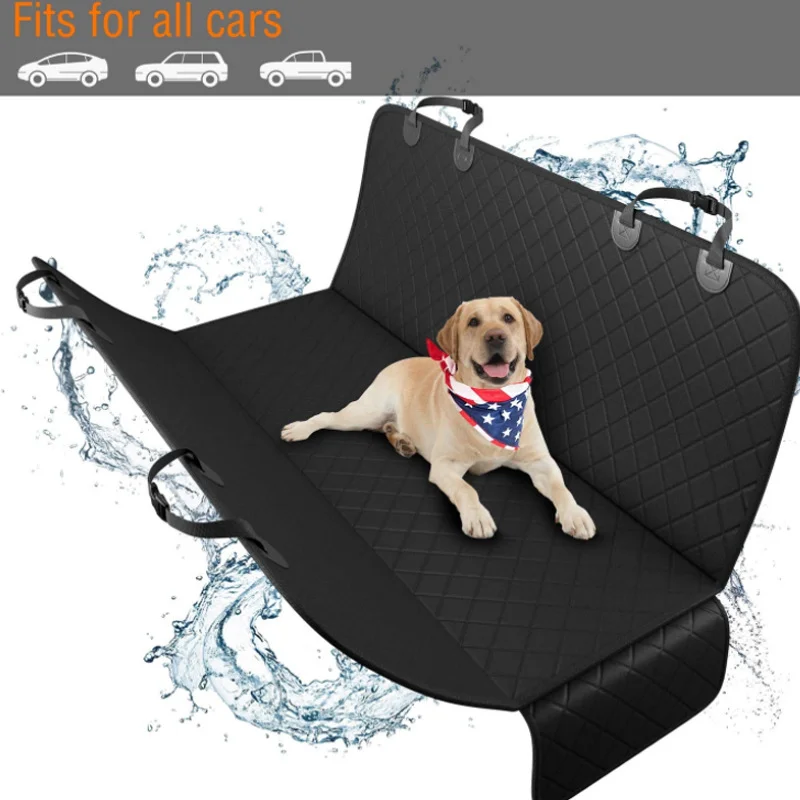 EASY CLEAN MATERIALS – Active Pets dog seat cover is made by super easy to clean materials! Crafted with top layer of premium 600D Oxford waterproof cotton and middle layer of Oxford 210D with waterproof coating your seats will remain clean no matter what. In case your pet has dirt the seat cover, just damp cloth or vacuum it and it will be new again in a minute!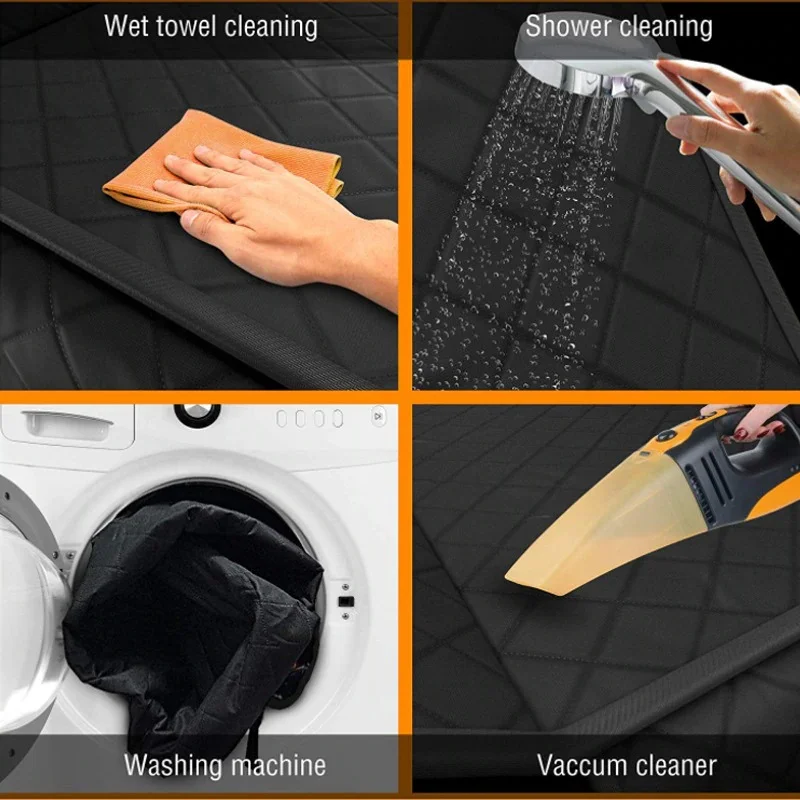 SAFETY FIRST! - Active Pets use 4 levels of security protection to keep your pet safe! This amazing pet hammock define a whole new level of safety. 4 heavy-duty headrest anchors and 2 seat anchors will make sure your seat cover is secured to his place. Non-slip bottom will make sure your pet will never slide around and of course there is seat belt opening so the whole family will be able traveling together.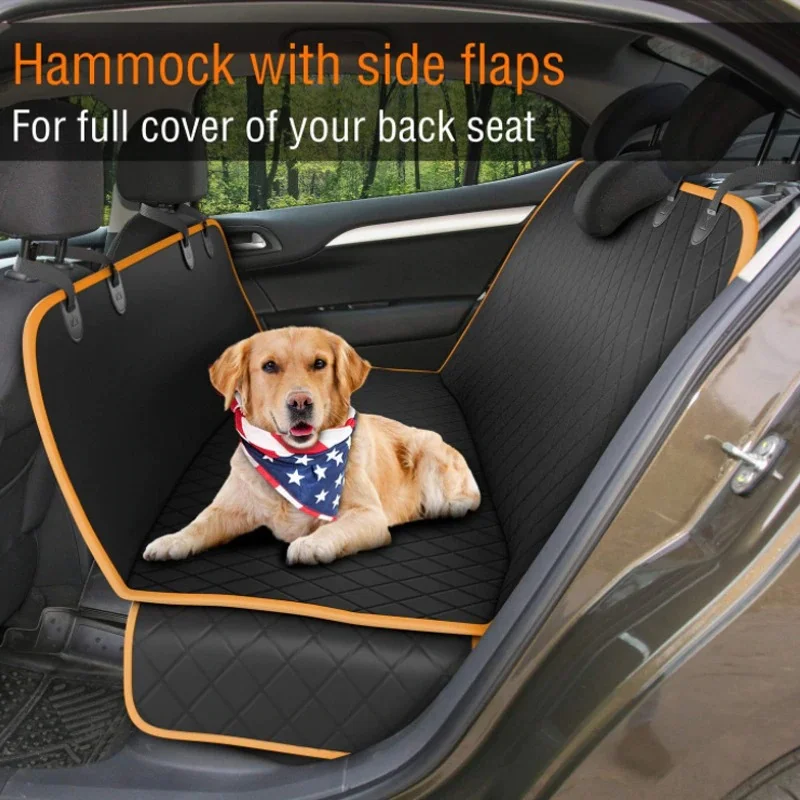 SECURITY & PROTECTION – Your pet deserves only the best, and so do you! Protect your vehicle with the Active Pets seat covers for dogs. We stand behind the quality of our car seat covers for dogs, and are convinced that you will love yours just as much as we love ours!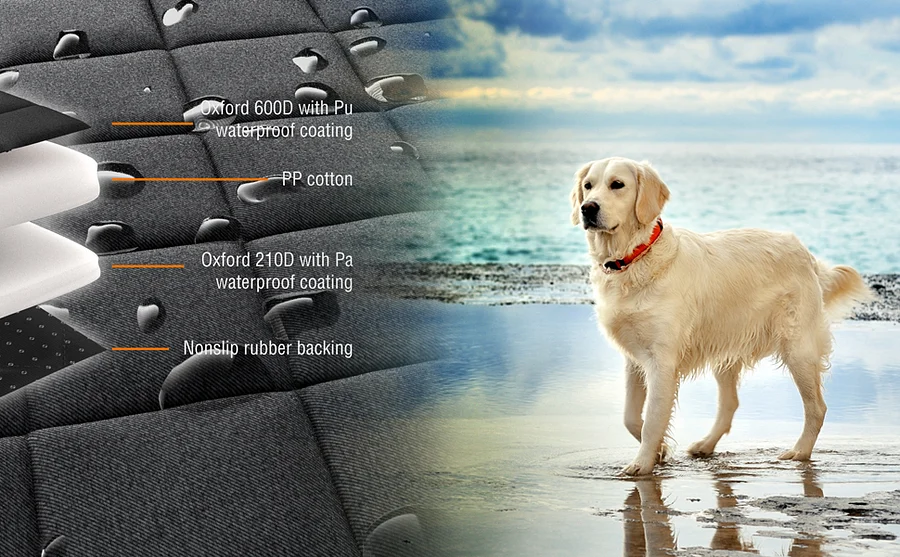 No matter what situation you find your dog in, with Active Pets 4-layer advanced fabrics, your car will stay clean and dry every time.
Whether your dog accidentally pee's in the car, is caked in mud, or sopping wet - the hi-tech fabric provides an impenetrable barrier.
Not only will the seat cover keep your car clean, it also prevents sharp claws from ruining your seats!! The cover itself can be wiped clean or put straight into the washing machine.
Enjoy a fresh, clean cover for years to come.
The Back-Seat Cover for Pets is Crafted with 4 layers:
Top layer- premium 600D Oxford waterproof cotton.

The second layer is PP Cotton material for an impermeable, waterproof layer.

The third layer is Oxford 210D with additional PA waterproof coating.

The fourth Layer is PVC non-slip rubber backing.
The super soft, top layer ensures your Dog are always comfortable!