A Harmless Way To Regulate Your Dog's Barking Habits
TheDog Bark Shock Collar is a pet-friendly training collar that is made to reduce and regulate your dog's excessive barking habits.
Thistraining mediumworksby sending harmless sound signals or a gentle electric jolt to notify your favorite furry buddy to calm down and take it easy once it sets its sights on your friendly neighborhood cat. other dogs being taken out for a walk. and visiting relatives. Over time. your dog will eventually learn to associate their barking with the warnings sent by the collar. leading them to only start barking when necessary. It comes with a fully adjustable accommodatingdogs of all sizes. and best of all. it's completely pet-friendly and harmless. A must-have essential for every dog owner.
UPDATE: Due to high demand. we're officially limited on supply. Make sure to place your order promptly.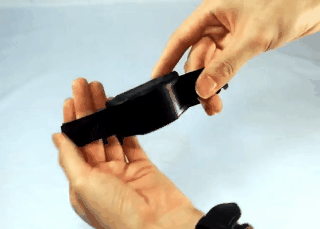 Proven. Effective. &Completely Pet-Friendly
One of the many things that make the Dog Bark Shock Collar so special is that it doesn't require your real-time intervention for it to effectively regulate your dog's barking. Once worn by your dog. at the first bark. the training collar applies a short warning tone to alert them for their barking. If a second bark occurs within thirty seconds. a more intense. yet harmless sound is produced by the collar.If your dog still persists to bark for a third time. the collar produces another sound along with a gentle jolt letting them know to reduce or stop their barking. A simple. yet effective pattern any dog is proven to learn from.
Trains Your Dog With Minimum To Zero Supervision
This training medium is made to work independently. Unlike other models that require you to constantly interact and carry a hefty remote. the Dog Bark Shock Collar is fully automatic. It makes use of a combination of sound and vibration sensors which detects your dog's bark and automatically functions once it does.
Adjustable Intensity Levels
The Dog Bark Shock Collar gives you the option to choose and adjust the jolt intensity to optimize its effectiveness on dogs of all sizes and proportions. Gear # 1 being the least sensitive. and Gear # 7 being the most.If your dog continues to bark. the assigned intensity level increases until your dog stops for thirty seconds. And once they stop. it will automatically reset to its original assigned level.
Fits Comfortably OnSmall. Medium. and Large Dog Breeds
With both comfort and effectivity in mind. the Dog Bark Shock Collar is guaranteed to provide the comfort and breathability your dog needs even in prolonged periods of wear. Most importantly. its adjustable straps provide a snug and comfy fit for small. medium. and large dog breeds.
Fast & Easy To Set Up
Dog Bark Shock Collar provides user-friendly out of the box setup experience. In fact. you don't need to call your friendly neighborhood vet just to get it working. Simply mount the included contact points. insert the included battery. assign an intensity level based on your dog's size. and slip it around your dog's neck like an ordinary dog collar. Once worn. it automatically starts working.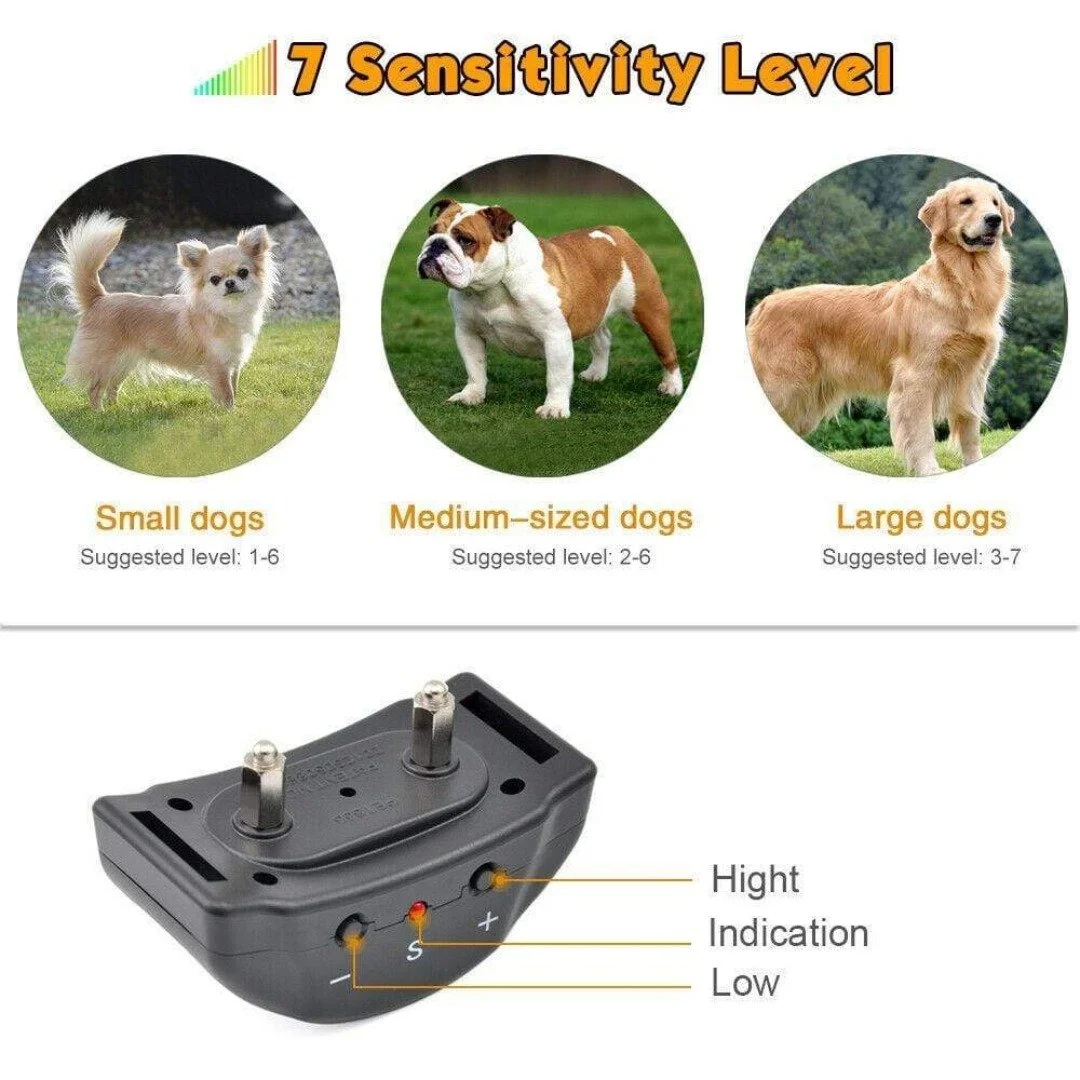 Important Note:
Precaution must be taken while strapping the collar around the neck. Do not tighten the straps too tight. It can harm your pet's skin. Also. avoid using the product for prolonged hours.A maximum of 12 hours is recommended for a day.
Package Includes:
1 x Dog Bark Shock Collar

1 x Nylon Strap

1 x 6V Battery

1 x Test Light

1 x Manual

3 x Contact Points