🐶 The Pet Quick Dry Towel can be used not only to dry your fur-ever pet after baths, rain and swimming. It can also be used as a blanket or mat to keep your pet comfortable and protect your sofa, carpet, bed, floor or chair.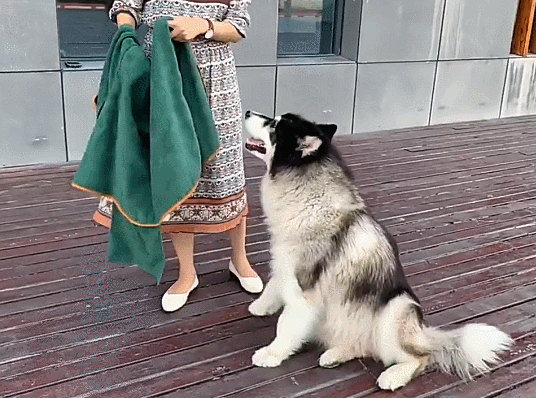 🐶 Pet Quick Dry Towels are available in four colours and five sizes
Available in two colours – green, grey, yellow and blue. Each colour is available in your furry baby's size (XS/S/M/L/XL).
🐶 Multi-purpose drying coat
Our dog bathrobe towel wicks away moisture quickly to help you save more time looking after your pet after a bath, swim or shower or a rainy walk. It keeps your pet warm, comfortable, dry and rolling merrily on the carpet, effectively protecting them from the cold.
🐶 Pet Quick Dry Towel protects your pet's joints
Made from warm, soft microfibre, the Pet Quick Dry Towel allows dogs to roll happily on the carpet to dry themselves and the bathrobe keeps them from stiff joints.
🐶 Fast absorbency
The Pet Quick Dry towel effectively absorbs moisture from your dog's skin and coat, saving time drying your furry friend after a bath, swim or rainy day walk.
🐶High quality soft material
Our bathrobes are made from premium pineapple flannel terry cloth, this pet bathrobe is superbly crafted. Comfortable and lightweight, easy to carry when taking your pet out for a swim.
🐶 Machine washable
Machine washable and tumble dry, air dry or sun dry, these towels are built to last.
🐶Easy to put on and take off
Our dog bathrobe is designed with Velcro on the collar and waist, simply slip it on over your dog's head, adjust the waist and neck range with hook and loop depending on your dog's size, then take it off quickly being Velcroed.
Alt