THE FUNNIEST AND FASTEST WAY TO CHARGE YOUR PHONE!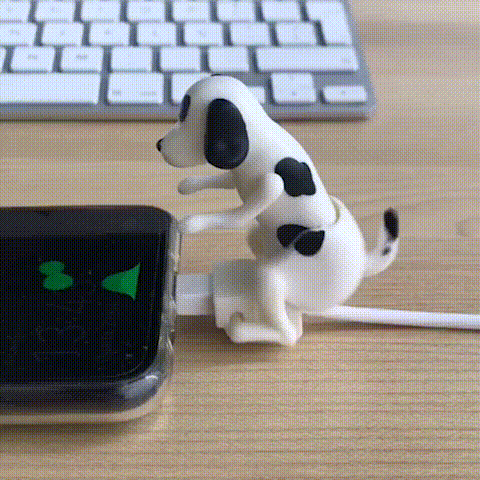 This is so creative! It will automatically swing buttocks when charging. Then it will stop by itself when fully charged.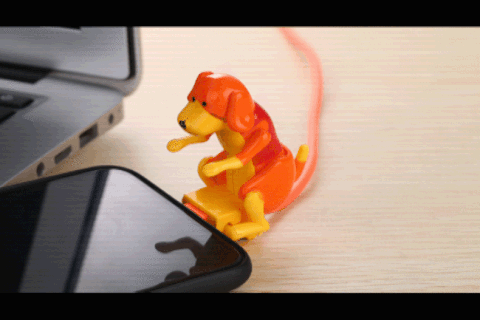 【Lovely Charging Reminder】Humanized charging reminder creative design, it will automatically shake the buttocks when charging, and automatically stop when fully charged. If you are bored on the weekend, you can let our dog accompany you and bring you a little laugh.
【High-quality Material Fast Charge】The rogue dog USB cable is made of TPE material. It is a durable, skin-friendly material, with smooth texture, soft lines, no knots, 50% speed increase, faster charging speed, thicker copper core, faster charging speed without flickering

【Relieve Stress】The rogue dog USB cable can be used as a decompression cable. When charging, you can shake the dog's arm up to make a sound. Observing the movement of the hump can help you relieve the stress of the day, but if you don't like the sound of its movement, you can put the dog's arm on the dog's leg. There is no sound when charging.

【Small and Durable】The rogue dog USB cable is small in size, light in weight and easy to carry. Its small size makes it easy to store and carry. Stray dog ​​charging cable for Apple and Android phones. The technology has been updated to avoid contact looseness, 4,000 swing tests, and 24-hour salt spray testing.