BRING HOURS OF FURRY FUN FOR ALL!
Give your pet the gift that he/she will be thrilled about!
Captivate your critters with the Electric Beaver Ball. This crazy toy keeps cats, dogs and even kids easily entertain as it rolls around across floors and carpeted surfaces. It features a plastic motorized ball with an attached synthetic fur weasel that looks alive as it moves. The realistic movements instantly stimulate your pet's brain and senses.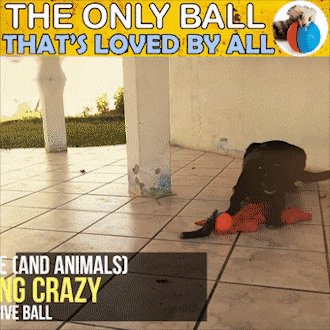 Watch your pet scurry around after the ball, trying to grab the weasel away from the ball… But This Tough Weasel Just Won't Let Go!
FEATURES
AIDS YOUR PET'S GROWTH AND DEVELOPMENT. This toy is interactive to keep your pet's mind and senses stimulated. It also helps them combat loneliness and boredom.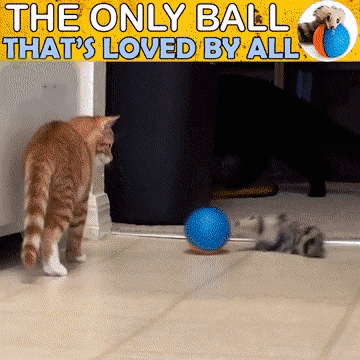 WATERPROOF. This makes the ball perfect even on-water activities. It also makes a fun bath toy for your kid!
INTERACTIVE DESIGN. Watch as the ball rolls in different directions. With the beaver attached to the ball by a string, as the ball rolls, it looks like the beaver is attempting to catch the ball. This then catches the attention of your pet making them chase the ball.
BATTERY OPERATED. This battery-operated toy rolls around and moves on its own.
Ideal for low carpets or hardwood floors for optimal results and optimal battery consumption.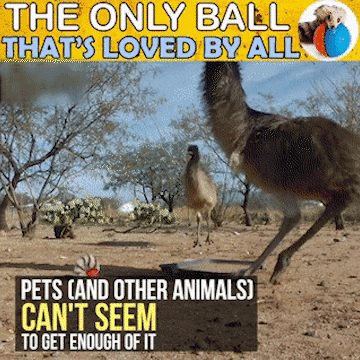 SPECIFICATIONS
Ball Material: Acrylic
Beaver Material: Synthetic Fur
Beaver Size: 24cm x 5cm/9.36 inch x 1.95 inch
Ball Size: 8.2cm x 8.2cm/3.20 inch x 3.20 inch
Battery: 2 pcs x AA Toy batteries (not included)
HOW TO USE
Install two AA batteries (not included) (one positive electrode up, and one positive electrode down.)

Turn on the switch.

Close the cover.
PACKAGE INCLUDES
1 x Beaver Beaver Electric Ball (Batteries not included)
This Is A Great Gift For yourself or your friends!
Click "ADD TO CART" To Get Yours Now!