🔥 Keep Your Favorite Clothes As Good As New With Electric Lint Remover! 🔥
This is a lint remover machine equipped with a powerful motor blade and a strong protective cap that will remove lint and pilling without damaging the fabric.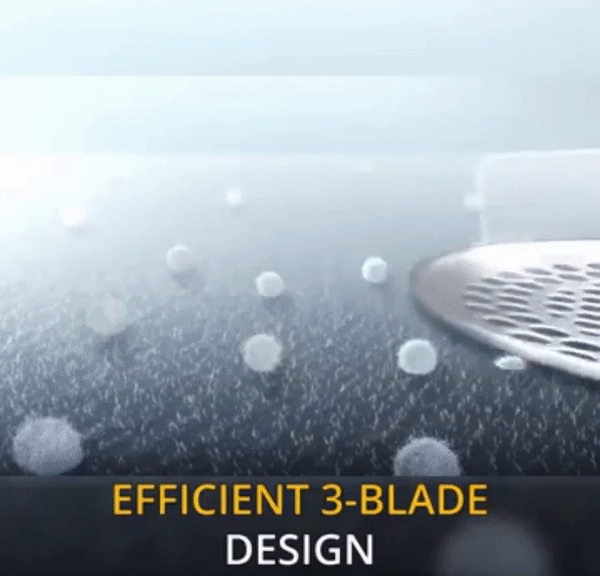 This machine is compact that can be carried anywhere to remove fur, threads, lint, and more. It can be safely used on coats, sweaters, carpets, furniture, and fabrics like wool, cotton, fleece, polyester, and almost all fabrics. It is also suitable to be used to clean car seats and those hard to reach crevices.
💡💡 Bright Points Of The Product ⭐⭐
➡️ One-button Operation: This fabric shaver has a very straightforward operation. All you have to do is plug into electricity, then switch up the button to turn it on. When done, simply push down the button to turn off the machine.
➡️ Cleans in a Jiffy: After you have removed lint, threads, or fur from a garment, you can easily remove the collecting holder from the bottom and toss the residuals into the bin. The detachable design makes it a breeze to clean the machine after several uses.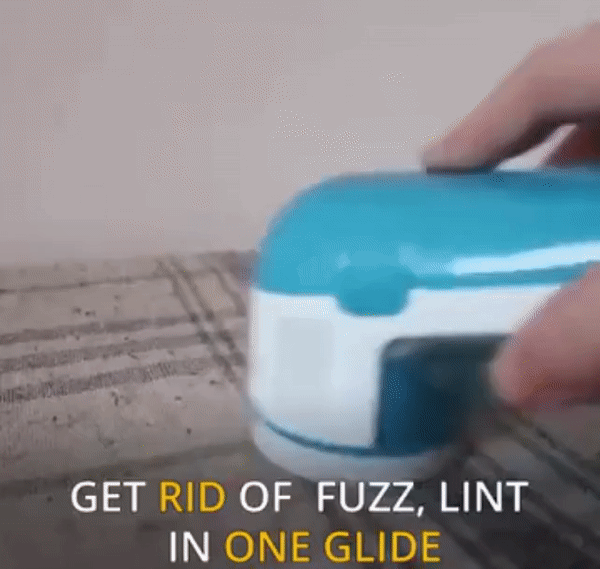 ➡️ Futuristic Design: This fabric defuzzer has a sleek body to give you a good grip on it while you move it over a garment. The motor and the blades are covered with a protective cap with several holes on it which not only prevents the blades from coming in contact with the fabric but also gives a wide area to be covered at once.
➡️ Saves Time and Effort: You no longer need to replace your lint struck garments. Simply blow this over the fabrics you want to clean and it will get rid of the lint in just a few minutes. You will not have to buff the surface over and over again, the motor is powerful enough to extract the lint in one trial.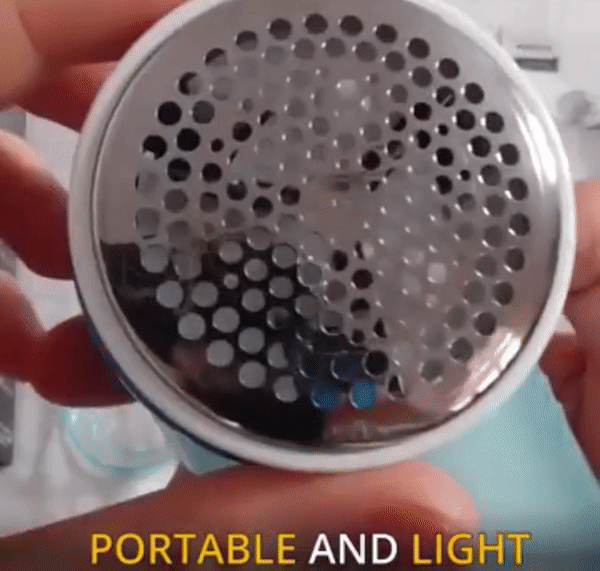 ➡️ Premium Quality Material: The stainless steel blades inside the motor rotates to draw out the fuzz while a strong plastic body made from high-quality ABS strongly holds the overall construction together. The machine is durable enough to last a long time and helps you to keep your fabrics neat and tidy whenever needed. 
This Is A Great Gift For yourself or your friend!
Click "ADD TO CART" To Get Yours Now!