Electronic Repeller Ultrasonic Solar, Waterproof Dog Deer Mice Racoon Cat Bat Deterrent Devices Outdoor Indoor, Chipmunk Trap Activated Animal Repeller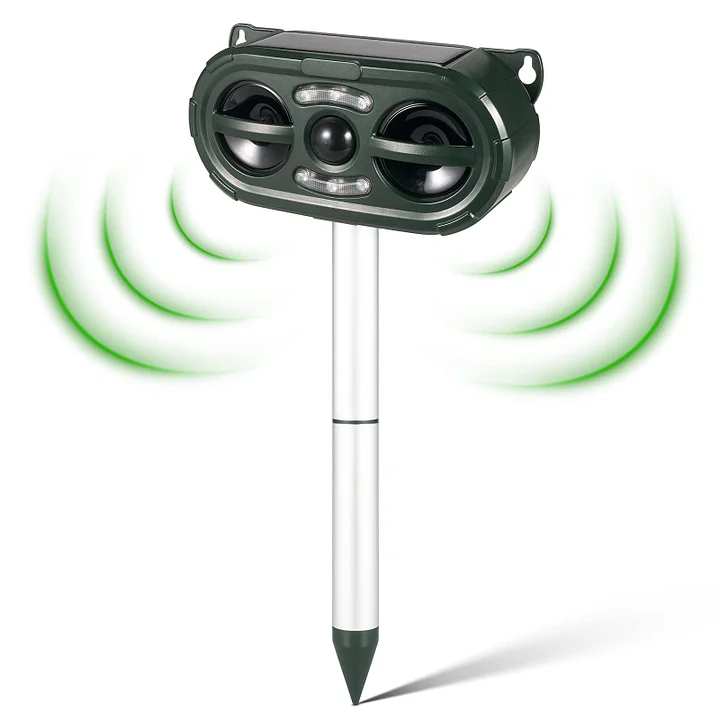 Features:
🏕Ultrasonic Repeller Principle: Through PIR sensor, the PIR sensor distance is 10-33ft and the sensing angle is 110 degrees from the front. When an animal is sensed, the driver sends out a strong ultrasonic wave. When animals hear it, they feel uncomfortable and leave. No trap, no harm to animals, humanized repellent.
🏕Super Waterproof Function: The waterproof grade is upgraded to IP55 and the sealing grade is IP65, so as to achieve the best waterproof performance. It can be used outdoors even in rainy days. Adapt to any weather situation.
🏕Two Charging Modes: A solar charging panel is installed on the top of the repellent, with a 3 * AA battery inside, which is environmentally friendly, energy-saving and long-lasting, so as to ensure the long-term operation of the repellent. You can use the configured USB cable to complete the charging, or you can put the repellent in a place with sufficient sunlight to obtain the best charging effect.
🏕Easy to Installation: You can use the configured rod to insert the ultrasonic repellent into the land. You can also use the lifting rings on both sides of the ultrasonic repellent to hang it on the wall and other places.
🏕Wide Application: The ultrasonic repeller is suitable for gardens, vegetable fields, parking lots, communities, fish ponds, warehouses and other large-scale areas.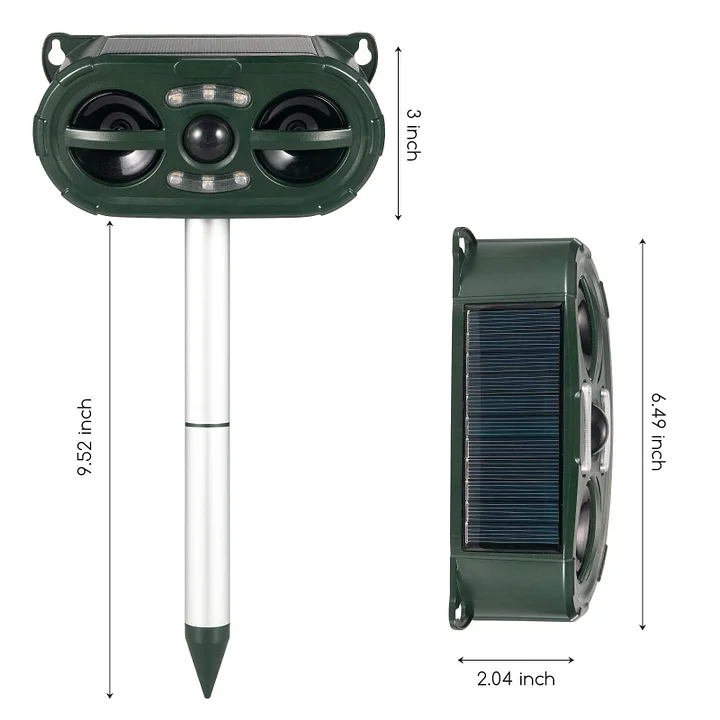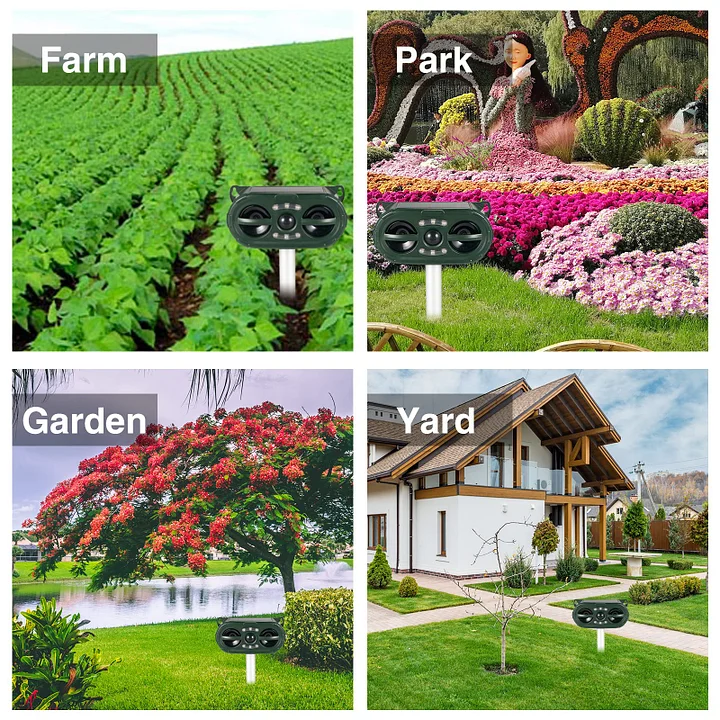 Package Includes:

1 x Ultrasonic repeller
1 x Mounting polers
1 x USB cable
1 x Manual