Be Prepared In Case Of Emergency By Keeping At Least One Fire Blanket At Home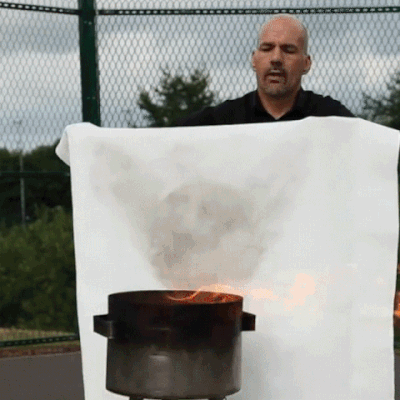 🚨 Alarming Fact: 48% of all home fires start in the kitchen
Having a Fire Blanket in your kitchen is one of the most important decisions you can make for you and your family. It's an investment that can save your family and save you thousands of dollars cost of repair.
You will have more confident cooking and a peace in mind knowing your prepared in case of em
✔️ Ready In Seconds – Fire blankets are very easy to use as it requires no formal training for use and can be used by anyone, be it an adult or a child.
✔️ Safely Smother Fires – Made with welding-tested fiber-glass material that could withstand up to 1,000 degrees Fahrenheit.
✔️ No Maintenance Required – They are always ready to use and a sure shot option: no expiry date, no possibility of misfiring, no need for annual upkeep.
✔️ Easy Cleanup – No mess after use and environmentally friendly with no toxic fumes when exposed to heat.
✔️ Reusable – Durable enough to be reused but please inspect your blanket after use. If you notice any damage, please contact us to take advantage of our lifetime replacement warranty.
✔️ Block Deadly Heat– One of its greatest advantages is that it lets you escape fires by wrapping it around your body acting as a barrier when escaping a fire; just cover with the fire blanket and run to a safe place.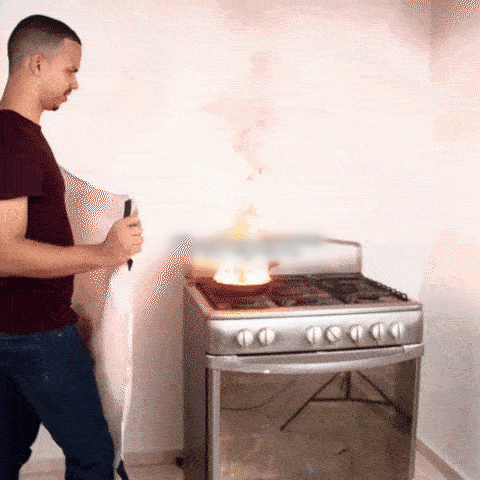 Before you put on your cooking apron next time, can you think of the fastest, safest way to stop a fire in the kitchen?
The worst thing about fire is how unpredictable it can be. One moment you think you have it under control, cooking in your kitchen, the next it's spreading to other materials and substances, burning the walls and the ceiling.
Whenever you're dealing with this destructive phenomenon, you need some way to tame it, some tool to put it out in case it slips out of your hands and threatens to burn your whole house down. One such option is our Fire Blanket.
EveryFirefighter Recommend Having One In Your Home!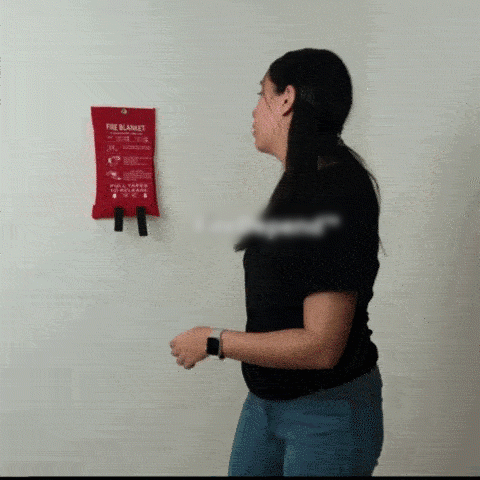 We often take fire for granted as we're used to having it going our way, but when an accident happens and you spill some oil on the flames, for example, you'd better have something handy to put them out if you don't want your whole home to go up in smoke.
In this regard, fire blankets make for the perfect choice. Not only are they affordable and easy to use, but they also will never fail you.
We recommended keeping one in the house per person. It's a one-time purchase that can save lives and thousands in damages.
HOW IT WORKS?
Easy To Use
Simply pull down the fire blanket, spread the blanket wide and slowly throw the blanket to cover the fire. It's fast, easy, and you can quickly prevent any fire.
Smother The Fire
Lay the blanket smoothly over the fire to put it out in just seconds! Make sure you put your hands behind the blanket for protection.
Turn Off Any Heat Source
Once you have the blanket secured over the flames, turn off any heat source. This will decrease the amount of time for the fire to suffocate.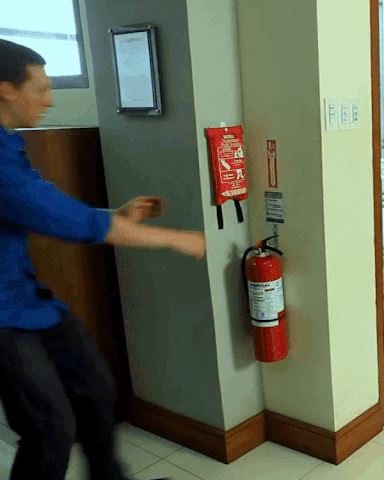 Fire Safety Information
🔥Fire is FAST! Major fires can erupt from a small fire in less than 30 seconds. It only takes several minutes for thick black smoke to accumulate in a house or for it to be engulfed in flames.
🔥Fire is HOT! Heat is the threatening part of flames. Room temperatures in a fire can be 100 degrees at floor level and rise to 600 degrees at eye level! Inhaling this super-hot air will scorch your lungs and melt clothes to your skin.
🔥Fire is DARK! Fire starts bright, but quickly produces black smoke and then complete darkness.
🔥Fire is DEADLY! Smoke and toxic gases kill more people than flames do. Fire produces poisonous gases that make you disoriented and drowsy. Asphyxiation is the leading cause of fire deaths, exceeding burns by a three-to-one ratio.
Frequently Ask Questions!
If you have a question please don't hesitate to contact us!
Can this be used on any type of fire?
You can successfully put out any source of fire as long as it's smaller than the blanket itself. This includes electric fires, grease fires and more.
How durable is this blanket?
It is made from heavy-duty fiberglass that is designed to withstand fire, you can be confident with the quality.
Can you use this blanket multiple times?
Yes, it is reusable, although we won't recommend doing so. You should replace the blanket after use to maximize your safety.
What size do they come in?
Our Fire Blanket comes in size of 1M x 1M
Is there an expiration date?
There is no expiration date. Our Fire Blanket never requires costly maintenance or recharging. As long as the blanket is in good condition, it will not expire.
Are they approved in the United States?
Yes, they are commonly recommended by fire departments and emergency services.
Can this be used in case of fire in the house to leave safely outside, away from source of fire?
Yes, it can help people leave the source of fire more safely.
Can I wash them in the washing machine?
We do not recommend putting it in the washing machine.
Can this be wrapped around a person whose clothing has caught on fire?
Yes you can, it can stop the oxygen from feeding the fire, but depend on the size of the fire, the best way is to wrap it around the body and roll on the ground.
SEE WHAT OTHERS ARE SAYING
⚠️Limited Stock Due To High Demand⚠️
This Is A Great Gift For yourself or your friends!
Click "ADD TO CART" To Get Yours Now!