Air condition can't keep your room cold or warm.

Always have dust on your surface.

Noise reduces your sleep quality.

There is always wind or insects coming in under the door.

Your floor usually gets soaked after winding and raining.
With this door seal, you can say goodbye to these situations. 
Keep hot and cold air out of the room and block out the noise, block out the smell, block out the light, to create a comfortable environment.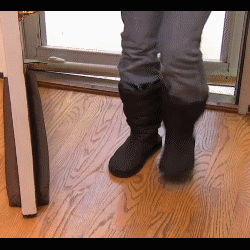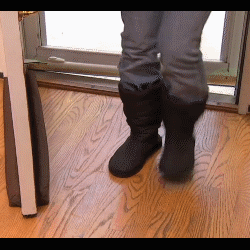 This flexible under-door seal can easily move with the door! It can slide on carpets, wood, tiles, linoleum, etc. Double-sided protection, easy to cut into the suitable length, and very easy to clean.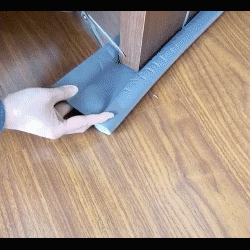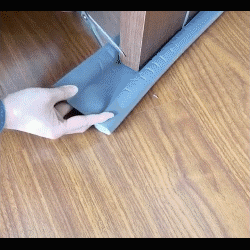 Multi-Purpose 
Keep the cold or warm air in your home.
Stop the draft from coming across the floor.
Helps with the heating and cooling room.
Helps in soundproofing and prevents dust, wind, or insects coming in from under the door.
Wide applicability – Fits doors up to 36 inches length.  It can be used for your front door, back door, garage entry door, bedroom door, bathroom door, etc…Flexible material allows for the draft stopper to form fit to your windows.
Easy To Install – Simply slide it under the door and cut excess to fit. Under Door Seal can be modified however you may need it, just get your scissors ready and no other tools would be needed.
Energy Saver and Practical – Instead of redoing your home or replacing your doors, you will also save a lot on your energy bills due to the fact that this Under Door Seal will help in maintaining the temperature you need at home.
Packing list:
Quantity: 1 pack

Size: 1.6" W x 36" L

color:gray / white / brown / black
Tips: Suitable for door thickness 3.5-5 CM, door bottom seam 0.2-1.2 CM
This Is A Great Gift For yourself or your friends!
Click "ADD TO CART" To Get Yours Now!