Cat USB Charger Toy Fish Interactive Electric floppy Fish Cat toy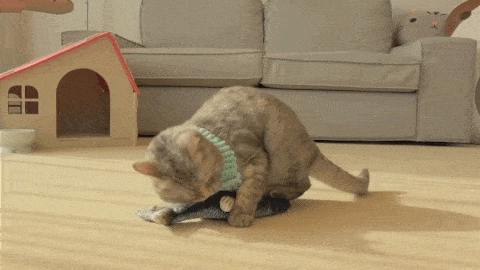 Want To Treat Your Cat?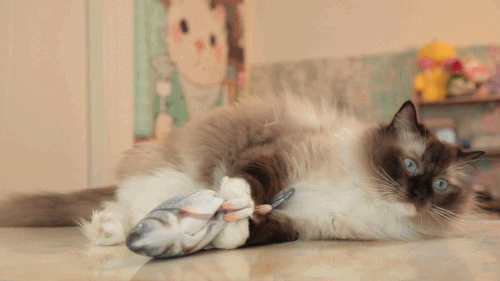 Cats LOVE it & it's Super FUN For ALL the Family Members Because of it's Funny Tail Movements! 

Add fun to the cat. It is suitable for all kinds of cats. This is a cat's favorite toy.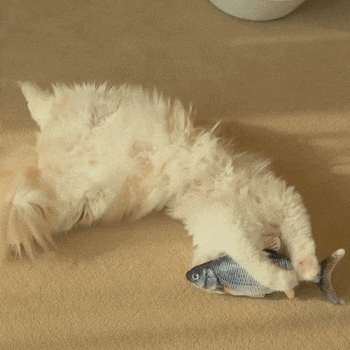 Touch induction interaction, smart standby: automatic induction movement electric fish toy. Turn on the power switch, when the cat touches the flopping toy, the floppy cat toy rocks back and forth. 3D cat toy with catnip or cat food to attract and interact with cats, which is very helpful in reducing stress and relaxing emotions in cats. If you don't touch or turn them off. Floppy Fish Tote, Cat Y will turn off automatically without worrying about battery drain.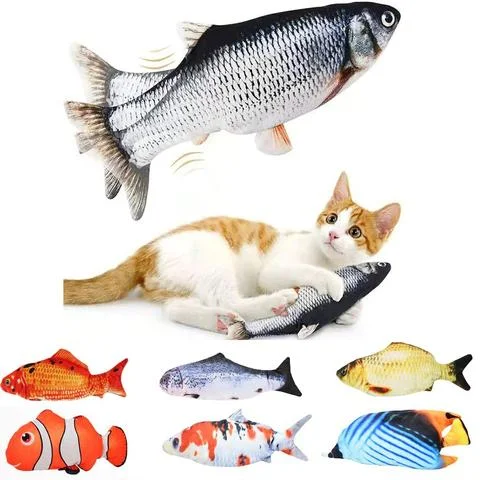 Cat fish toy, love the company of cats: 3D printing technology printed fabric has a sensitive touch, and the light touch of the cat will make the kicker fish toy sway like a real fish in silence. It will not scare your cat. The dancing fish cat toy can attract cats for the first time, stimulate the cat's hunting instinct, bite and kick the fish toy as seen on tecat fish.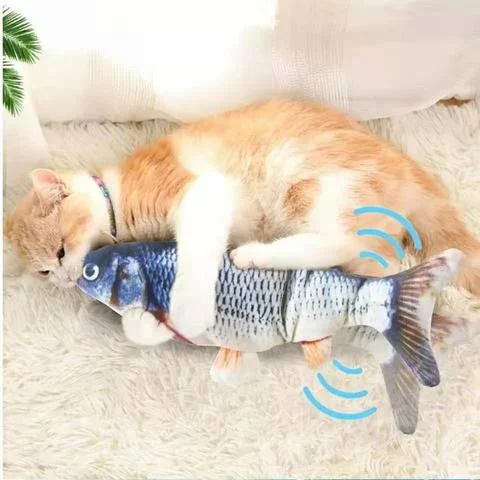 Upgraded zipper design, bite resistant, cat protection: The cat toy uses high-quality plush cloth, polypropylene vinyl filling, soft material, does not hurt the cat's claws and teeth, is very suitable for chew and kick. Improved zipper design, more durable catnip toys for cats. When you are at home, interactive fish can better play with cats and enhance your feelings.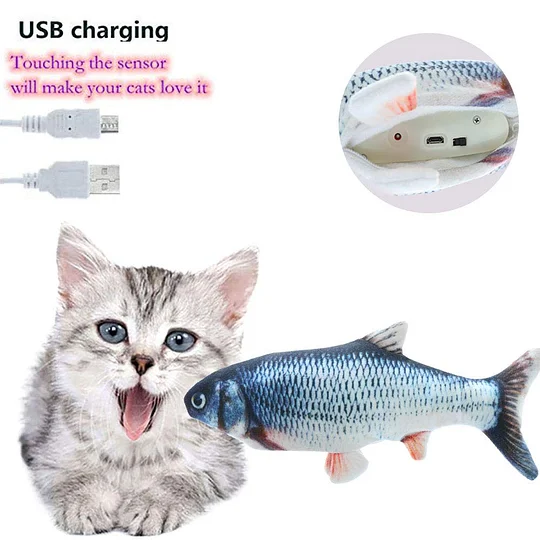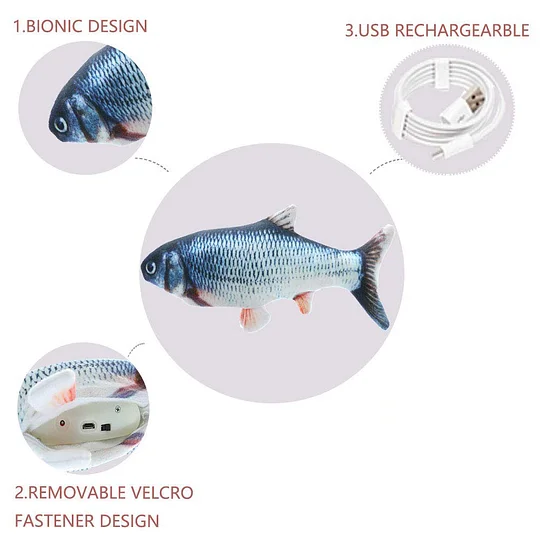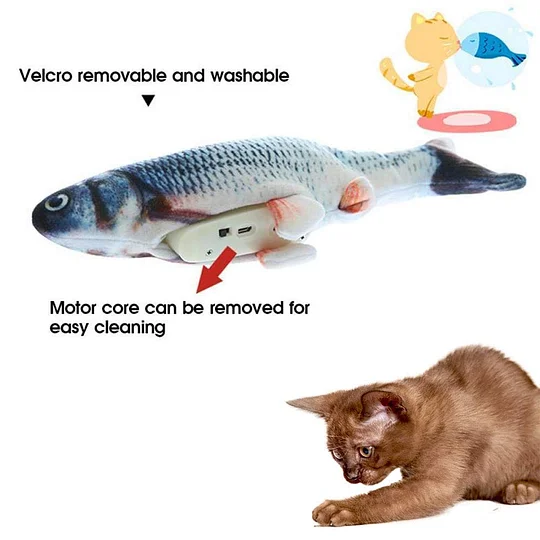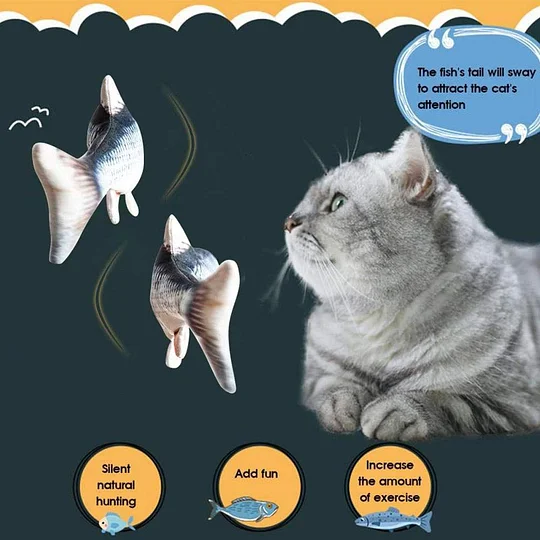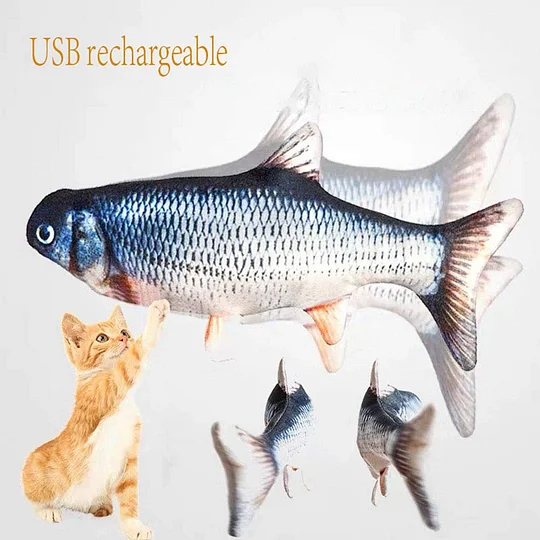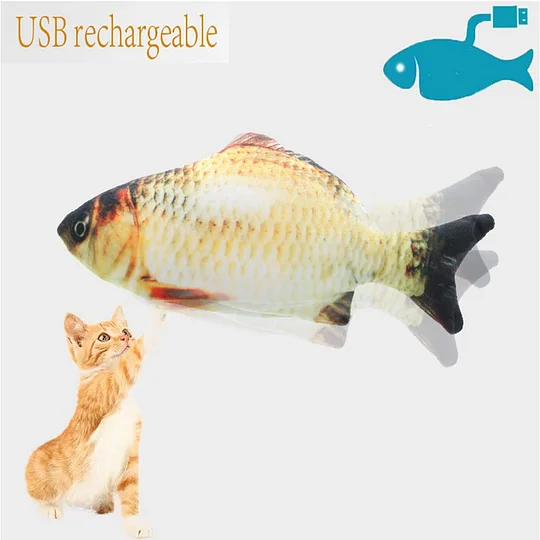 Features:
Realistic

 

-The Interactive Cat Fish Toy not only looks like a real fish, but it also acts like a real fish as well! It even flops!
Motion-Based Sensor -

 

The Interactive Cat Fish Toy will adjust its flopping slower or faster according to the motion around it
Built-in Rechargeable Battery - Comes with a USB charger and a built-in battery that lasts for days after a full charge
Refillable Cat Nip Pouch -

 

Comes with a cat-safe Velcro pocket making it easy to refill with catnip
Durable & Non-Toxic Material -

 

Made of high-quality materials that can stand up to biting, clawing, and batting