🥩 SPEND LESS TIME IN THE KITCHEN 🥩
This Four-Hole Frying Pot Pan will divide twice your cooking time!

DESCRIPTIONS:
Your eggs, hamburgers, pancakes, crepes and so many other recipes will never be the same again!
You will certainly be surprised by the quality and the speed with which you can make several recipes with this pan.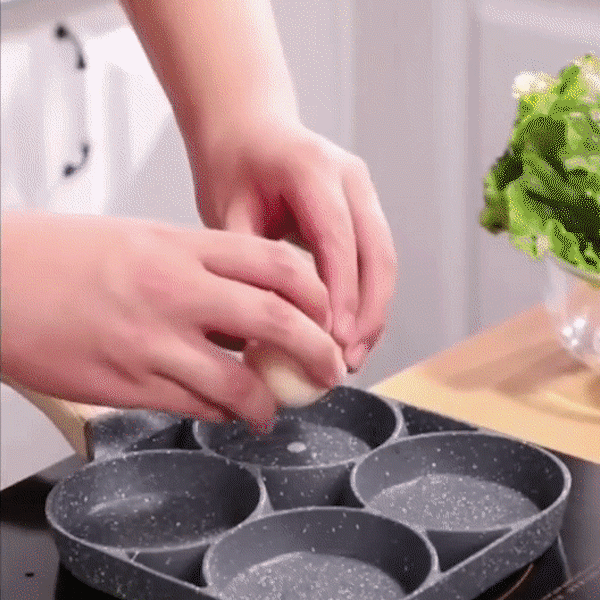 This utensil will quickly become one of your ESSENTIALS in the kitchen.
It will allow you to keep all the flavors of your food and add a more refined presentation to your good meals !!

FEATURES:
🍳 Material 🍳
The pan is entirely made of high-quality Maifan stone, non-stick base, easy to clean.

🍳 Wide Application 🍳
Compatible with gas stove, induction stove, ceramic electric heaters, oven.

🍳 Multifunction 🍳
You can prepare your hamburgers, omelet, croque-monsieur, pancakes … And many other recipes !!

OPERATION STEPS:

SPECIFICATIONS:
Size: As Picture
Package includes: 1 x  Four-Hole Frying Pot Pan

This Is A Great Gift For yourself or your friend!
Click "ADD TO CART" To Get Yours Now!