The Lucky Heart Necklace is a symbol of luck, good fortune and protection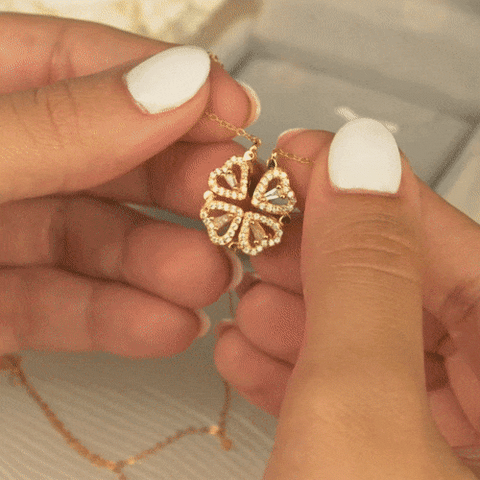 The Necklace can be worn in 2 ways: lucky Clover and romantic four Hearts. The pendant magnetically joins the hearts into the clover
Handcrafted with 18k Gold Plating and finished with shiny Zircon Crystals, Clover Hearts Necklace adds elegant and sophisticated look to any outfit
Specifications:
Pendant: Zirconia Crystals
Length: 18 inches (adjustable)
Chain type: Water Weave
30-Day Money-Back Guarantee! 💰
Not happy with your purchase? Get your money back – no questions asked!
We have a 24/7 Live Chat and email support system – so in case anything is less than perfect for you, we're here to make it right!