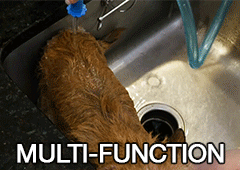 The multifunctional pet shower hose is convenient for pet bathing or indoor and outdoor use. Using a stretchable silicone tube, it can fit most faucets.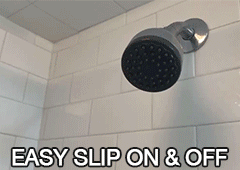 With the convenient sliding switch function, it can be used quickly and easily anytime, anywhere.
feature:
Adjustable hose connector: The shower hose can be adjusted through the easy-to-screw connector. It can be shortened or easily expanded to suit your needs.
Durable material: The shower head is made of soft silicone, PVC and ABS plastic, which is durable and has a long service life.
Easy slip design: The faucet cover has an easy slip design. It can closely connect the water source, and it can be easily unplugged whether it is a large faucet or a narrow faucet.
Suitable for all faucets: The silicone faucet cover is made of stretchable silicone, which is elastic and can fit most faucets with a diameter of no more than 7 inches. It is very suitable for bathtub faucets and wash basin faucets.
Lightweight and easy to store: light weight about 300g. For storage, just roll it up and it鈥檚 quick and easy.
Wide range of applications: very suitable for indoor and outdoor use, such as pet bathing, to provide a stable and gentle water flow, watering the garden or bathroom cleaning.
specification:
Material: Silicone/PVC/ABS plastic
Size: 150cm (length), 1.5cm (diameter of rubber tube)
color: blue
Weight: 316g
The package includes:
1 x convenient pet shower hose
Alt