DESCRIPTION
Improve blood circulation, skin tone, skin elasticity, and lymphatic drainage. It also reduces puffiness, wrinkles, and darkness under the eyes, and eliminates toxins.
Hand-polished, authentic facial roller and gua sha scrape
It tones up facial muscles and relieves facial tension, leaving your skin feeling firmer and smoother. This anti-aging and refreshing beauty set improves circulation.
Flush lymphatic waste with rolling and scraping motions to soothe inflammation
Reduce your skin's redness for a more even complexion. Helping your skincare products penetrate deeper and improving your skin's elasticity.
Gua sha scraper relaxes the face and body
Directions for Use

First, clean the skin.

Apply your face oil.

Then push the skin from down to up with the large roller of the jade roller to enhance the skin and avoid sagging muscles.
Use the smaller roller to massage in a clockwise direction, inside and outside.

Use once a day for 10-15 minutes.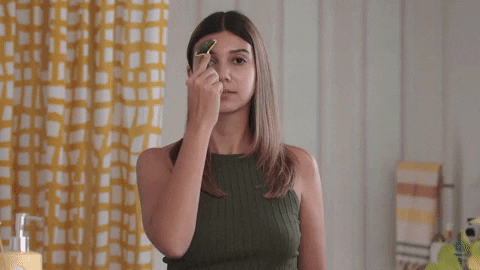 Gua Sha Scraper
Wash your face with a cleaning product.
Apply your Face Oil.
Run the flat side of the board under one cheekbone, from the corner of your mouth toward your ear. Repeat on the other side.
Scrape the skin 20-80 times a day in one direction, but don't scrape back and forth.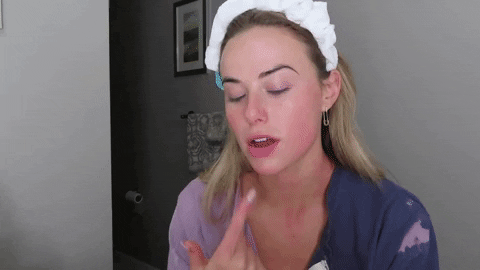 100% Authentic Natural Jade Stone
This jade facial roller & gua sha stone are made of 100% Original & Premium quality real natural jade stone, without any chemicals or irritants.
 SPECIFICATIONS
A Jade facial roller is a double-ended jade roller suitable for different parts of the body. 
Big Roller: the big roller of one end of the massage tool is suitable for doing facial, cheeks, chin, forehead, and neck massages, use it to push your skin from bottom to up along the skin growth direction, it could tighten the skin, and avoid sagging muscles.
Small Roller is for eye and nose massages. Massage around your eyes with this roller from the center away, slowly and gently, it could help to relax your eye, reduce eye lines and prevent wrinkles.
Gua Sha Tool: Suitable for massaging the face, neck, and any part of your body, you can use Gua Sha applied with massage oil to relax the face and muscles.
Package included:
1x Gua Sha Scraper Board
1x Face Roller