Stylish Gift Set. A complete set for partying with a quality drink in a good company.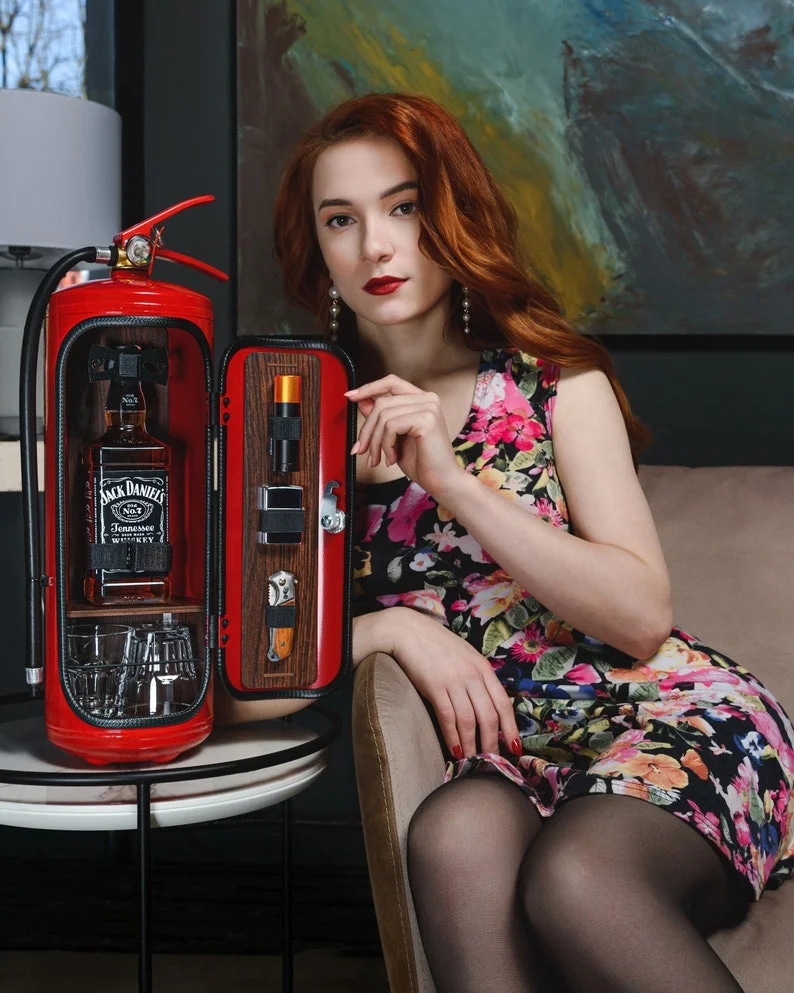 Others will not immediately guess what is hidden from a curious eye in a conventional fire extinguisher! 

⠀
The mini bar is handmade from a 10-liter steel cylinder designed for a real fire extinguisher.
​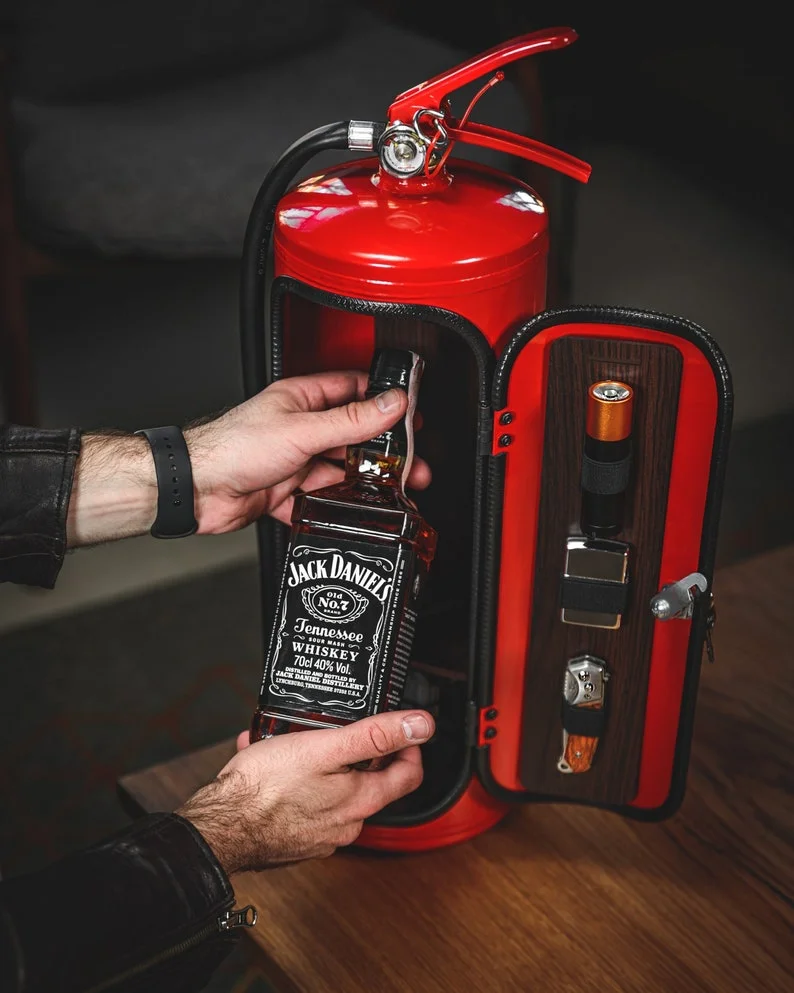 The time of primitive gifts is hopelessly gone, today it is important that the gift evokes vivid emotions! Do you want to creatively present a bottle of whiskey, wine, champagne, or other beverage?
⠀
The mini bar in the form of a real fire extinguisher will undoubtedly become an original "packaging" for a beverage and will be able to surprise anyone!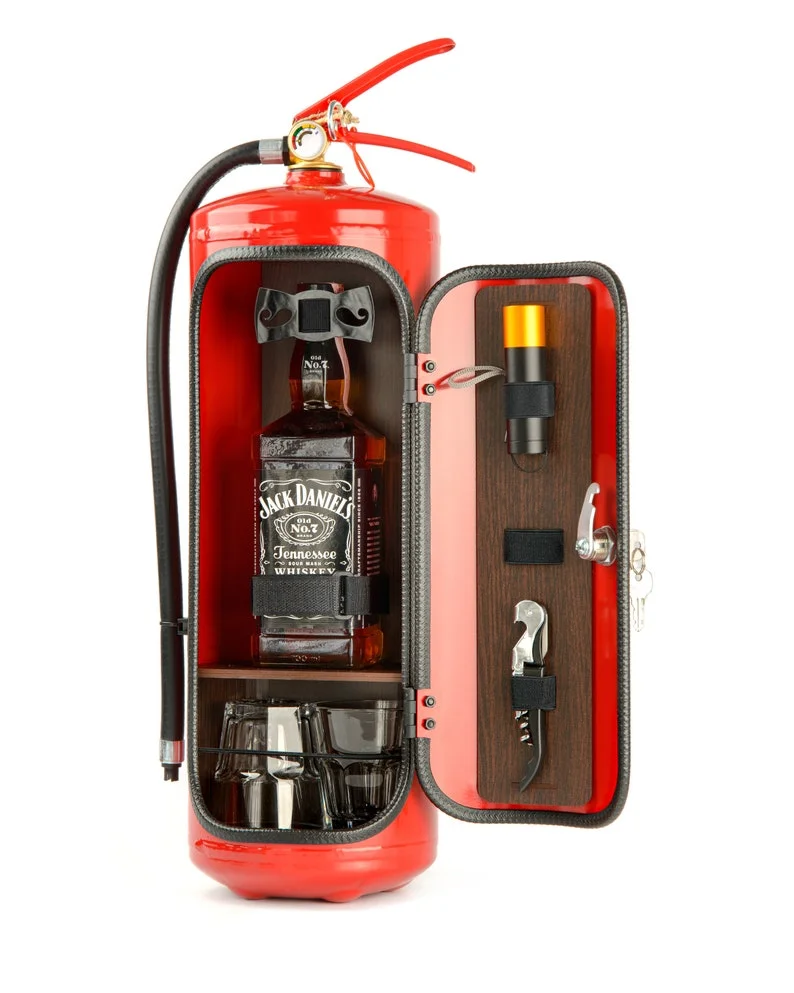 Inside the fire extinguisher, there is a shelf that allows you to fit a fairly large bottle – Jack Daniel's, Jim Beam or Jägermeister 0,7-1L (The maximum bottle sizes: height 11.8 in (30 cm), diameter 4 in (10 cm)), and there is also a place for glasses and fixing accessories on the door.
 Dimensions: 6,3 in X 6,3 in X 11.8 in (16 cm X 16 cm X 30 cm), Length x Width x Height.

 Weight empty: 700g).