🍰 Are You Tired Of Your Pet's Shredded Hairs?
We know shedding the hairs of your dog is a big problem for you. It is hard to keep up with the mess and avoid your pet hairs on your clothes, carpet, and furniture. But our Dog Grooming Brush captures loose hair directly from your pal before your pet sheds around in the house.
Our Pet Grooming Tool is more efficient than traditional groomingtools because it requires less maintenance and gently but effectively remove loose hair from your dog and keeps your home clean.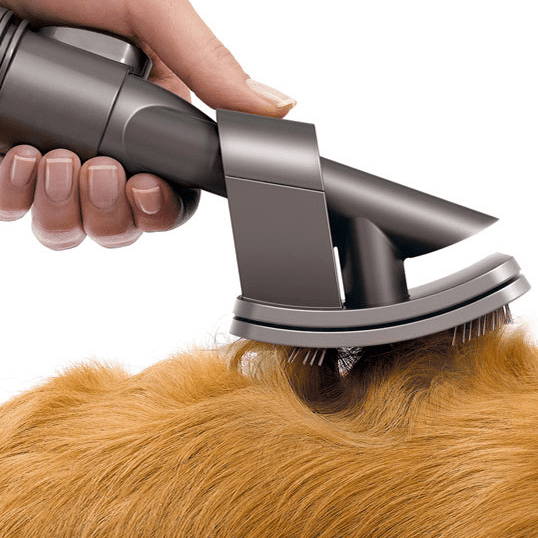 👉🏻 High-Quality Design-

 

Our Dog Groom Attachment has been designed with

 

premium quality material to ensure durability. The stainless steel blades collect hair gently from your dog coat and prevent less shedding than other traditional tools.
👉🏻 Captures

 

Allergen- Using the Dog Brush Vacuum Attachment, you can remove

 

loose hair as well as dead skin cells and allergens

 

in your home, so they cannot spread.
👉🏻 No Brush Or Comb required- Our Dog Hair Vacuum tool re-attachable bristle gently removes loose hairs from the body of your pet before they get a chance to airborne, so you do not need to use comb or brush on your dog fur. 
👉🏻 Keeps Your House Clean- Our Dog Grooming Vacuum collects loose hair directly from the skin of your pet and suctions it to the attached vacuum that

 

keeps your whole house hair-free.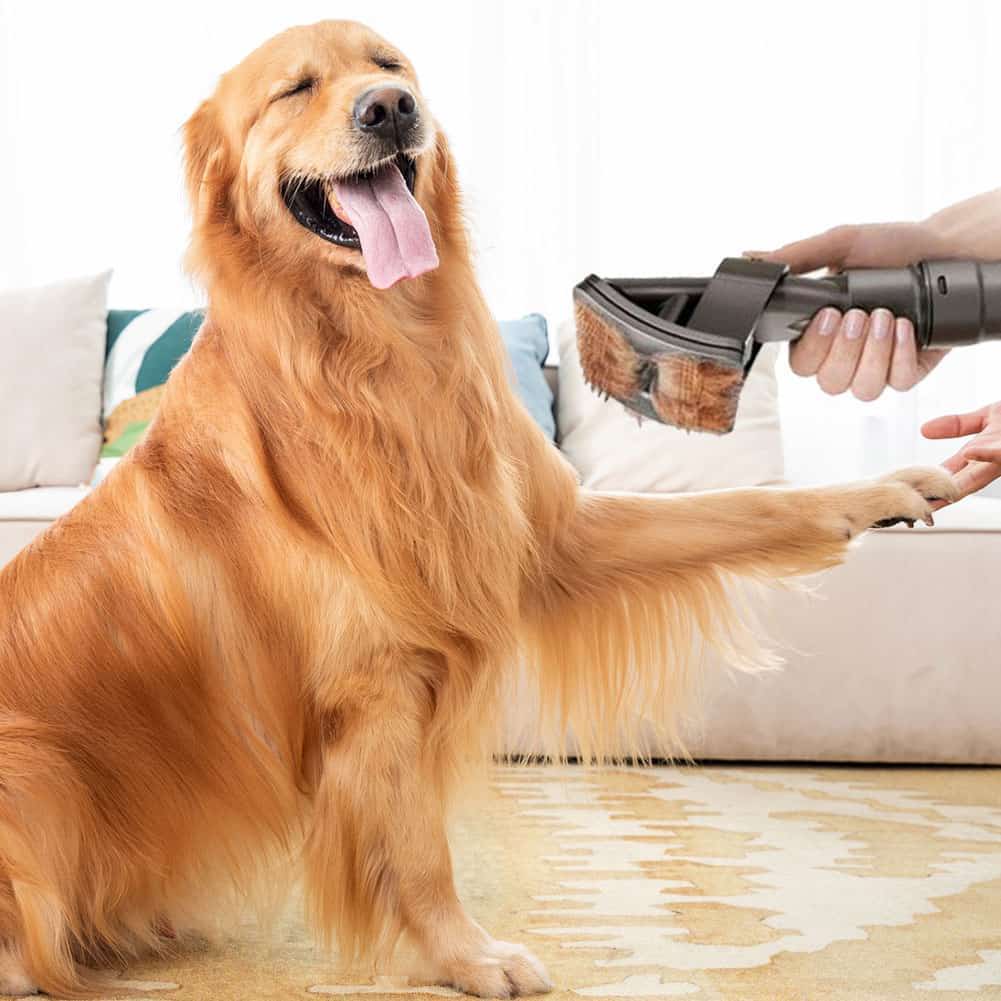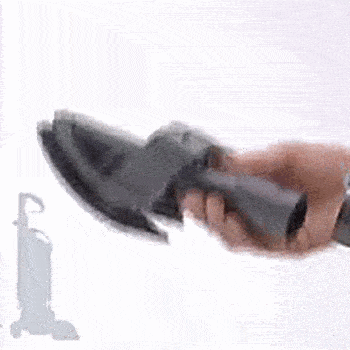 👆🏻 Easy To Use
With one tap, you can switch between groom, self-cleaning and self-storing modes of our tool.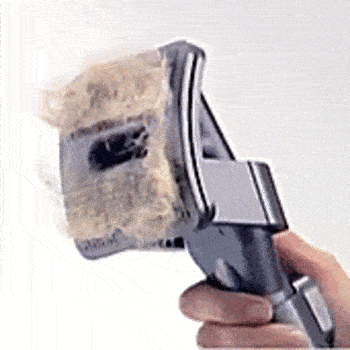 👆🏻 Vacuum Suction
Pet Vacuum removes fur directly from your pet & hair is then sucked straight into the vacuum.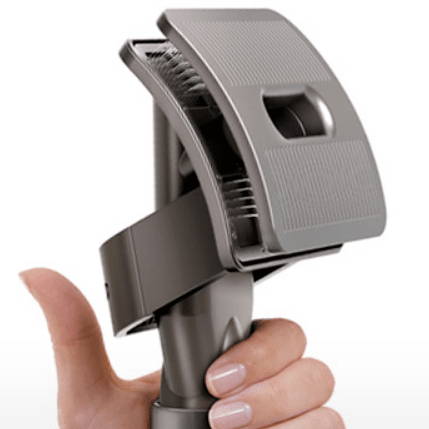 👆🏻 More Comfortable
Our Pet Vacuum Brushes Tool remove loose hair using fewer strokes and are comfortable to use.
👆🏻 Suitable Coats
Our Vacuum Cleaner Pet Hair attachment is design for use on medium and long-haired adult dogs only.