Grab your Discounted Cactus Dog Toothbrush while the store LAUNCH DISCOUNT is on. Once we reach 300-unit sales, we will be increasing the price back.
Let Your Pup Take Control of Its Own Dental Health!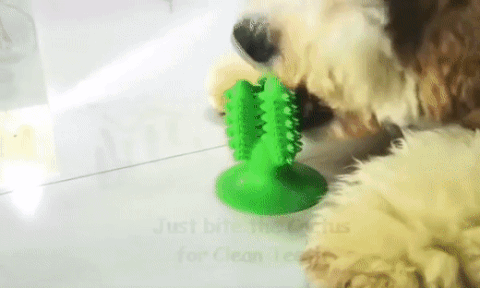 Having trouble brushing your dog's teeth? Improper brushing could cause your dog to suffer from gum infections, bad breath, and periodontal disease. These cause extreme pain and can cost thousands to treat.

The Cactus Dog Toothbrush gets your pup all excited for playtime and works just like a chew toy, thoroughly cleaning even hard-to-reach back molars for perfect dental hygiene!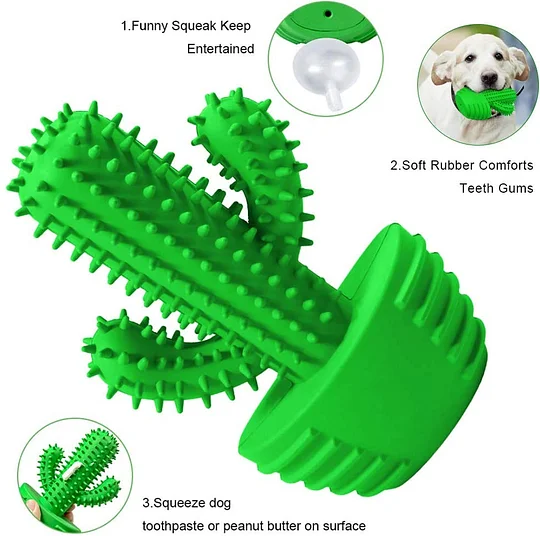 Dog Toothbrush Designed as a Toy
【Thorough Cleaning】 Rigid bristles scrub away stubborn plaque down to the gumline in hard-to-reach places.
【Self-Dispensing Toothpaste】 Special grooves hold toothpaste and dispenses as your dog chews.
【Durable & Bite-Resistant】 Resists chewing from small, medium, and large breeds.
【Squeaky Sound Effect】 Squeaks when the base is pressed, keeping your pet excited during brushing time!
【Safe & Non-Toxic Material】Made from natural pet-safe rubber that is FDA-approved and gentle on the gums.
Super Easy to Use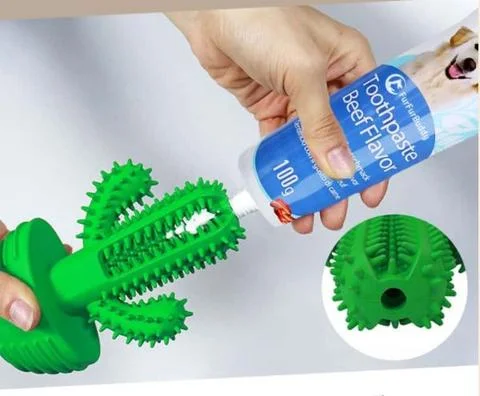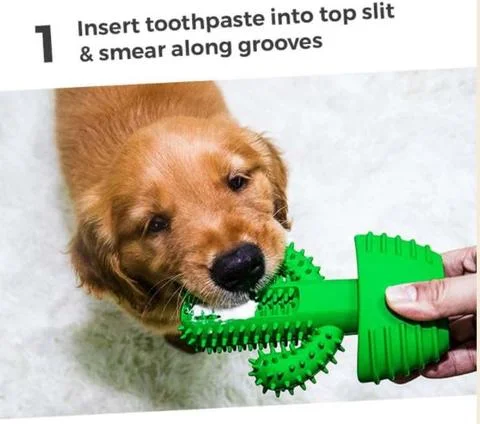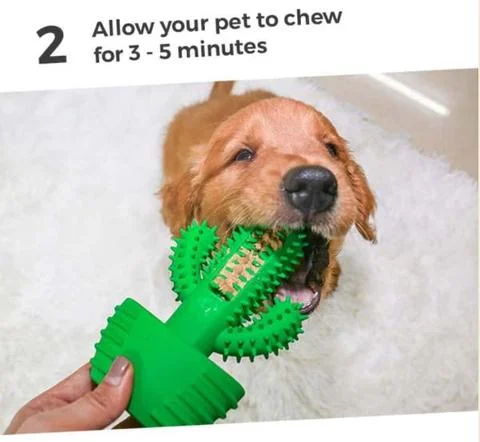 Recommended Use: Let your pup to chew for 5 minutes on the bristles with supervision, for 2 to 3 times a week.
Note: This is not a conventional chew toy! Stick to only 5 minutes each time to keep your dog interested so they see it as a treat.
Care Instructions: Rinse thoroughly after use and air dry. Store in a cool, dry place away from direct sunlight.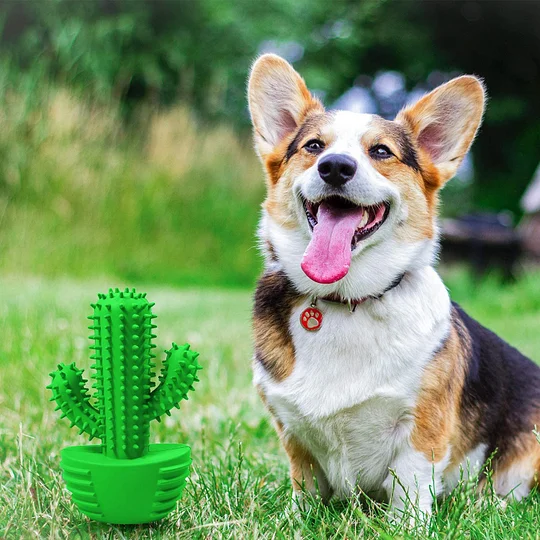 Why does dog need dog toothbrush?
Dog toothbrush stick is providing mental stimulation & Serving as important tools in behavior modification.
Toys are mentally and physically stimulating and assist in fulfilling a dog's emotional and physical needs.
In the absence of a "job ", they will look for things to do to occupy their time and fulfill their chewing needs.

PACKAGE INCLUDES: