Summer is here !! Why not make shower more enjoyable for your pets ?

FEATURES:
Made with skin-friendly materials
FEEL CLEAN, FEEL GOOD

Our brush was designed to give your furry companion a gentle massage with a petting sensation and improving blood circulation while the soft silicone grooming tips reach deep down to loosen and lift away hair, dirt and debris from under and off their coat like a magnet.
BATHING MADE EASIER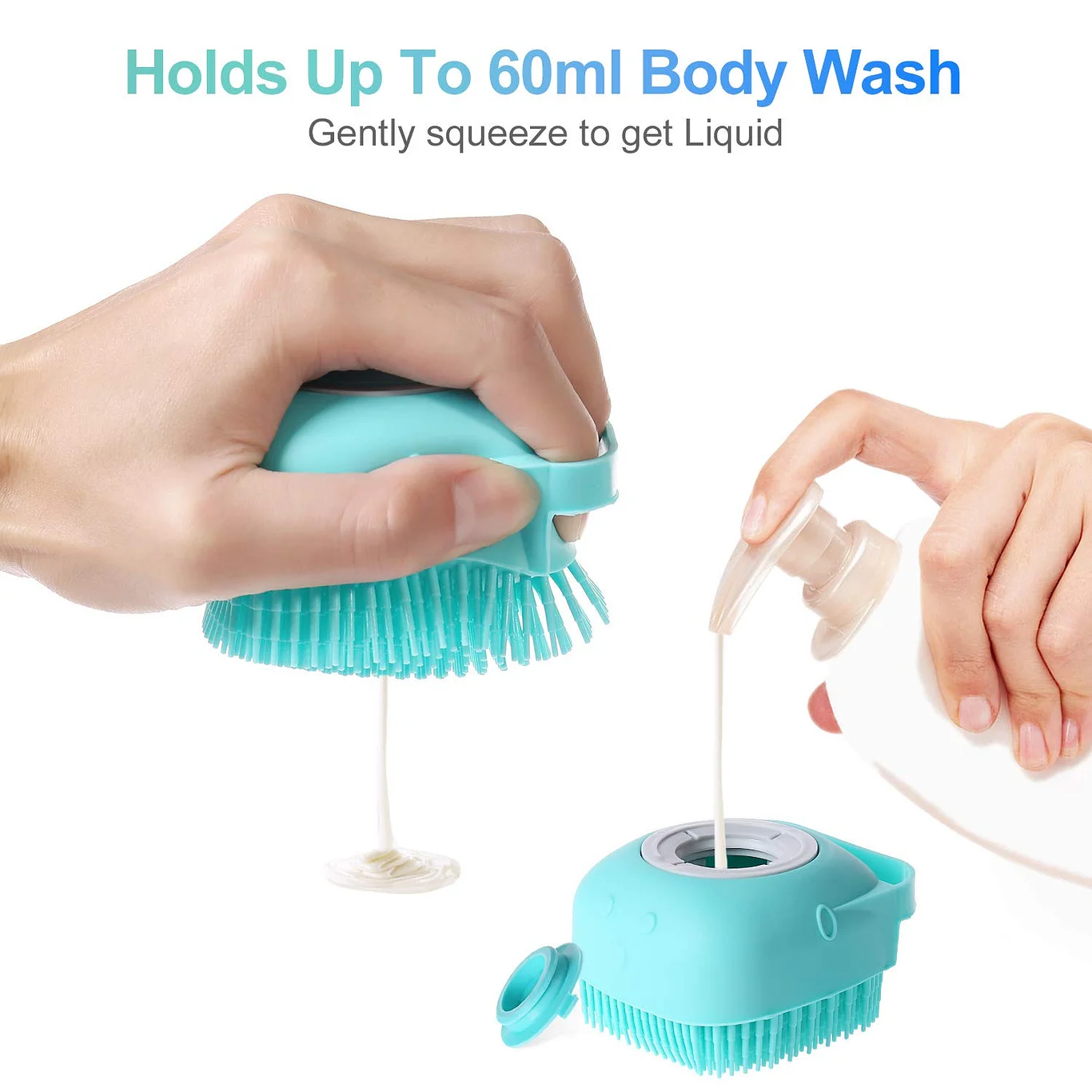 Unlike most massage brush in the market, our Pet Massage Brush comes with an automated soap dispenser that allows you to apply your preferred shampoo to your pet

The dispenser is also easy to use and a ton of foam as you stroke your furry little one, making it fun every time!
HOW TO USE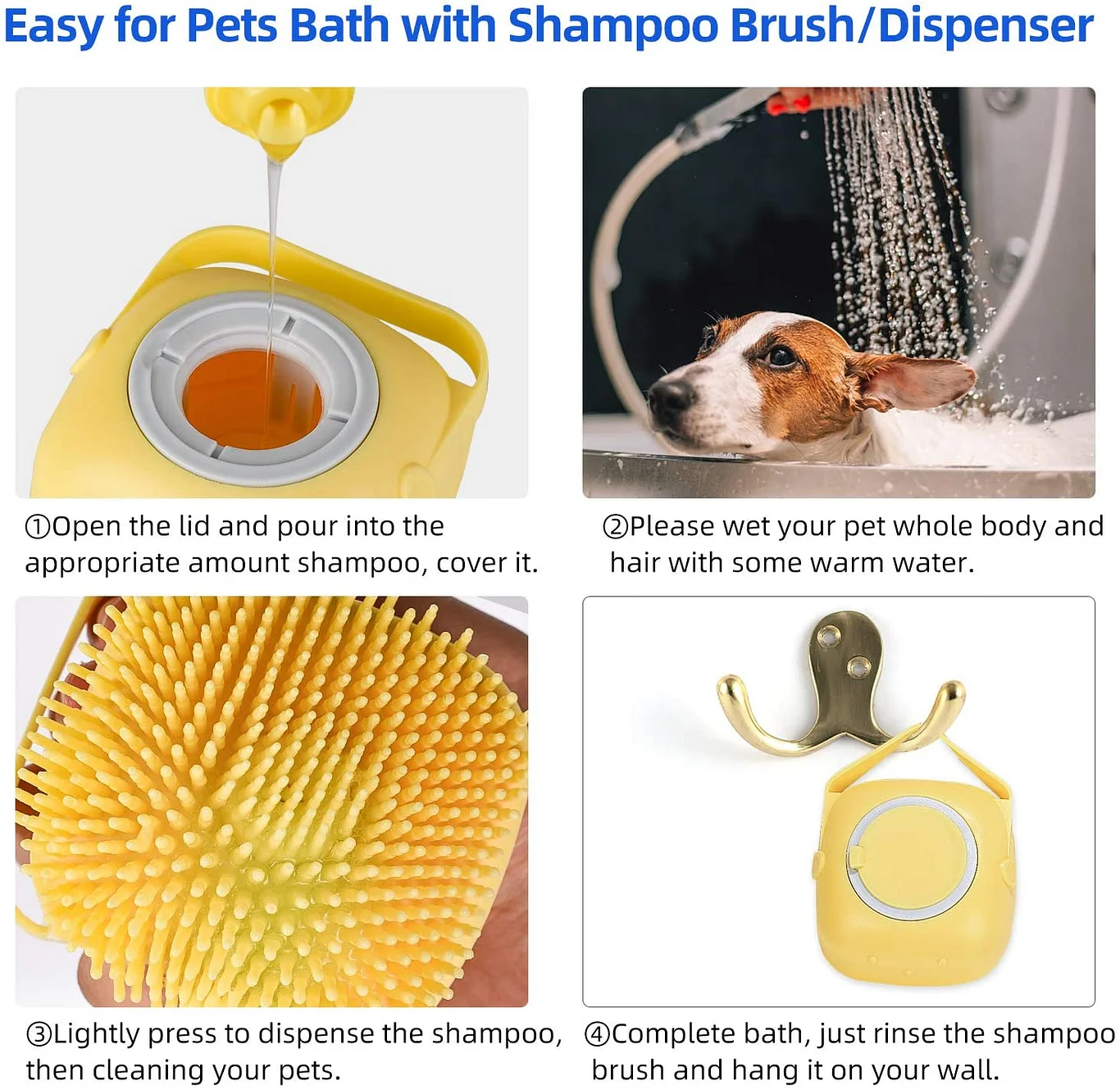 1. Open the cap of the Pet Bath Massage Brush

2. Pour in your desired shampoo for your pet

3. Pour in a sufficient amount of water as well

4. Close cap back onto the brush

5. Enjoy a fun bathing session with your pet!