Your Personal Robot Cameraman!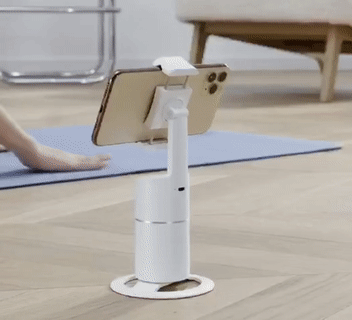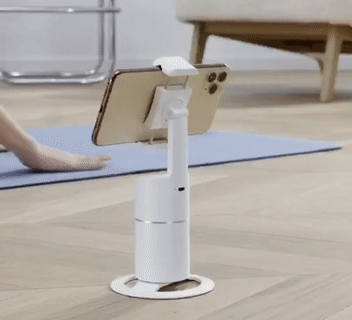 The Phone Stand is a versatile gimbal robot for your mobile phone. Think of it as your own personal cameraman for video conferencing, streaming, and social media.
Simply turn it on, and it automatically rotates and follows your face and body movement.
With the Phone Stand, you are always focused in the frame. It can rotate 360° infinitely with ultra-fast response.
The Phone Stand gives the totally hands-free experience.
Revolutionary AI Tracking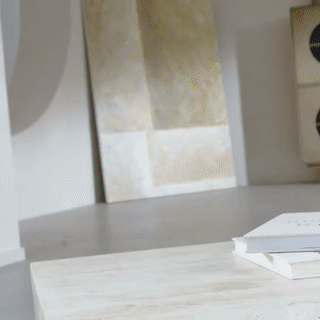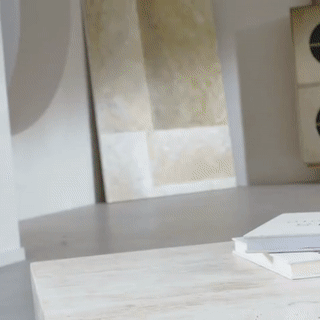 The Phone Stand recognizes and tracks your face or body as you move in front of the smartphone gimble stand.
Built-in AI system can track and rotate intelligently. This ensure that the tracking tripod can track your movement.
Wherever you go, you're the focus all the time!
100% Privacy Safe & No APP/WIFI Needed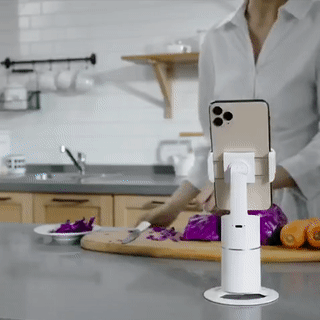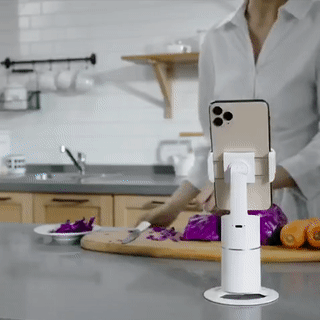 Simplicity and Privacy is our priority. The Phone Stand uses a built-in and totally isolated camera and face tracking system.
It's extremely easy to use and No App, Wifi, or Internet is needed.
Just turn it on, and it will start following you so you can freely use all the functions of the mobile phone when shooting
Your full privacy is Fully secured!


Rotate in a Full 360°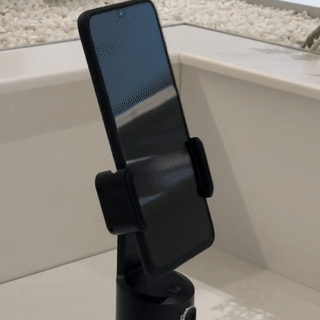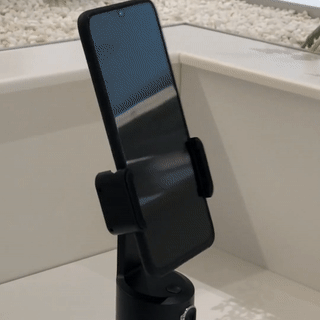 The Phone Stand is rotating with 42° per second in a Full 360° to track your movement.
Wherever you go, you're in focus all the time.
You Don't Need to Buy Batteries

The Phone Stand is equipped with 2200 mAh rechargeable lithium battery.
This mean that it can work continuously for 6-8 hours after fully charged.
You don't have to change batteries!
Fits Most Phones & Tripods
It's is adjustable to fit most iPhone (iOS) & Android phones up to 6.4 inches or 2-4 inches wide (best indicator) 
It comes with a standard 1/4" screw thread at the bottom that enables you to mount it to your tripod and adjust its angle and height to easily capture your desired results.
 You can use it with different phone sizes!
Catch Every Moment
The Phone Stand is perfect for live streaming, Vlogs, video chats / meetings, selfies & groupies, and many more use cases.
It's perfect for Tiktok, Facebook, YouTube, Instagram, FaceTime, Zoom, Skype, and other live streaming platforms.
Improve your production quality up to 10x

Not Now! Can I Get it Later?