This Plant Propagation Box Reusable is a must-have gardening tool for any garden lovers.
Growing more plants from an already existing one may look complicated at first but if you have the right tool for the job, propagation of new plants is so easy and effective.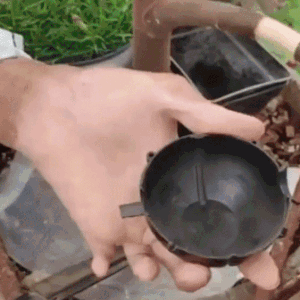 🌿 Fast growth results: This specially designed plant rooting equipment can help your cuttings get stronger roots, so that more mature plants can be propagated faster than conventional propagation methods. It allows you to view the propagation results within 6-8 weeks after installation.
🌿 Secure Lock: Uses the ancient method of Air Layering which is about growing roots right onto the branches to replicate your existing plants and produce a new one. The automatic buckle is more convenient and disassembly is more flexible.
🌿 No Damage: Provides no damage to the parent plant at all as it only uses a small branch on the plant you wish to clone, thus creates little to no disturbance and doesn't disturb the plant's natural growth. Compared with other plant propagation techniques, the success rate is higher.
🌿 Reusable: The plant rooting device are sturdy and durable enough to be reused over and over again so you can clone more plants according to your preferences.
🌿 Material: High quality PP plastic is professional for plant breeding, give opportunities for cultivating a variety of plants.
🌱 Increased Propagation Success
How To Use:
Choose a one- to two-year-old stem that is straight, healthy, and vigorous.
Step 1: Make a small cut on plant bark. 
Step 2: Fill the box with soil and enclose the wounded stem section.
Step 3: Depending on the type of tree, grow for 2 to 5 months. After the root system is full, you can cut and plant it.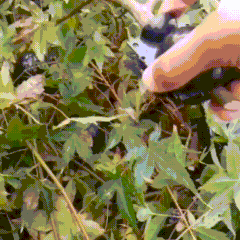 Tips:
The branch can extend from the observation port. Use black tape to seal when not in use. Prolonged ventilation will affect the rooting time.
Upgrade 4 automatic deduction holes can complete the work by one person.
The diameter of the water inlet is increased to facilitates watering.
Size:
S – Diameter 3.15 inch (diameter: 80mm, applicable branches size: 3-8mm)
M – Diameter 3.35 inch (diameter: 85mm, applicable branches size: 5-12mm)
L – Diameter 4.72 inch (diameter: 120mm,applicable branches size: 1-3cm)
Color : Black / White 
Notes:
Please allowed 1-3mm differences due to manual measurement.

Add these Plant Propagation Box Reusable to your shopping cart today!🌿
This Is A Great Gift For yourself or your friend!
Click "ADD TO CART" To Get Yours Now!