We all know that dogs are cute and adorable. They provide stress relief to anyone who is feeling down and overwhelmed with problems. They sense our feelings even better than humans and they have always been loyal to their owners.But while dogs are great companions, they can also add to the stress we have to deal with especially if they are just puppies or if we did not give them any proper training.

A pinch collar, also called a prong collar, is a type of metal chain placed around your dog's neck. It's composed of small metal rings linked together and each has a set of prongs that tighten and pinch your dog's neck when it is being pulled. Similar to a chain bracelet, it is adjusted by removing or adding the links.
A lot of contention happens when dog owners talk about using a pinch collar. Because of its looks and its feel on the dog's neck, a lot of dog owners feel that it isn't right to use it. However, dog trainers claim that when it is done and applied right, the pinch collar can be a very effective tool in training your dog and getting the desired behavior.

Teach your dogs through positive punishment
Professional trainers claim that there are different tools you can use for dogs. For pinch collars, they are better suited for those dogs that have fatty and furry necks because the prongs won't bite easily to their skin. But when it comes to smaller dogs with thinner necks, you can buy a different collar. However, the kind of training remains the same. This technique simply discourages your dog from doing anything that is out of line.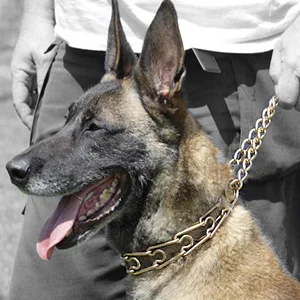 Positive punishment is an effective training choice
Positive punishment is a technique used by dog trainers and owners when altering the behavior of their dog. Similar to humans, dogs get discouraged when a negative consequence follows a certain action. This is what positive punishment does. In psychology, when a negative consequence follows a certain behavior, the person or in this case, the dog, avoids the said behavior just to avoid the negative consequence.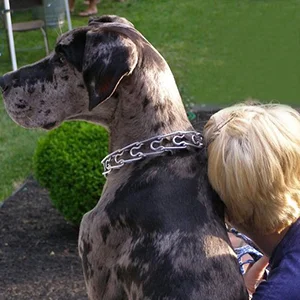 Love them through knowing and training them
On the other hand, there is another operant conditioning that trainers and owners do. It's called positive reinforcement wherein they reinforce a dog's behavior by giving them a reward after the right behavior is done. You can see this when owners give their dogs treats as a reward for doing a trick, peeing in the right place, etc. These two kinds of behavioral conditioning are the most common ways on how trainers and owners teach their dogs how to behave.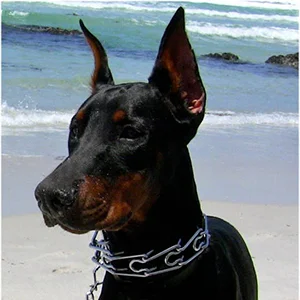 Measure the size and choose the right collar for your dog
A good collar will never puncture your dog's skin.
Purchasing the right kind of prong collar lessens the likelihood your dog will experience pain while wearing it.
Quality prong collars are designed to gently pinch the loose skin around the dog's neck, providing negative reinforcement in the event of pulling and misbehaving.
The right size is important. Collars are divided by weight distinction, so know how much your dog weighs before selecting a collar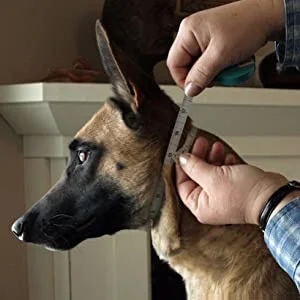 Stop using the collar once your dog no longer needs it.
Prong collars are not meant for longterm use. Working with a certified trainer, get your dog to a place where he has learned proper leash manners and no longer pulls. Once your dog has mastered good walking techniques, you no longer need to use the collar.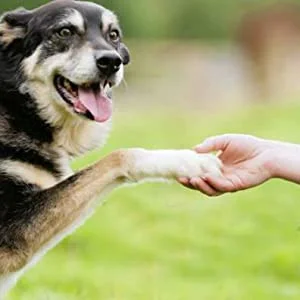 ★High-Strength Material➠ prong collars for dogs is made of high strength chrome plated stainless steel recommended by trainers. Prong collars for dogs have a silver coating for links that can provide a stable usage period for your dogs

★Safety And Effective ➠ choker collar for dogs place even pressure on the neck sides and not on the trachea, prong ends of the dog choke collar are protected by rubber tips that can prevent harms to your dogs neck

★Easy To Use ➠ The dog pinch collar can easy to put on and take off in a second. Prong collars for dogs have a strong D-ring that provides a more secure connection with leash

★ Comfort Rubber Tips & Package➠ Pinch collar with comfort rubber-tipped prongs can better protect dog's skin. Package (1 X Dog Prong Collar and 8 X Rubber Tips)