PERFECT FOR ANY OCCASION, HALLOWEEN, PARTY, RAVE, NIGHTCLUB, DISCO, NEW YEAR, ON STAGE, OR ANY EVENT!

This is the eye-catching vampire fangs it blends well in real teeth colors! It covers and surrounds the entire tooth, resulting in a snug, and realistic fit!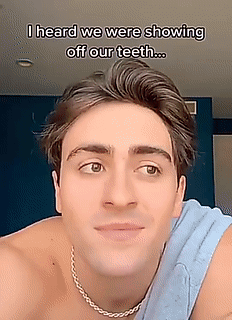 It is a must-wear in every Halloween party, stage play, or any spooky-themed occasion, Take your cosplay to the next level with a set of these amazing vampires fangs! Or give yourself a personalized gift that only you have.
Complete your look at your Halloween party with these vampire Fang teeth accessories! 
Easily have the best Halloween costume accessories at the party.   
FEATURES:
REALISTIC FANGS 
It covers and surrounds your entire tooth, resulting in a snug, realistic fit. Its yellowish color makes it look like a real tooth and comfortable fangs for all-day use!
GREAT COSPLAY ADD-ONS
These vampire fangs dentures props are good for parties, stage play, and suitable for characters such as vampires, werewolves, and zombies.
PREMIUM QUALITY
It is made of premium ABS materials that have been thoroughly tested, safe, and durable. rinse thoroughly with soap and warm water before use, nontoxic, and looks realistic!
EASY TO USE
Simply use to stick the vampire fake fangs. Also, It suitable for kids and adults!
You can put it on Halloween or on a themed photoshoot, you'll be getting tons of attention from others who are curious about your Fangs. This vampire's teeth are so realistic that no one will believe that this is a fake Fang Vampire Teeth. 
Standard shipping; within 12-25 business days once shipped. Most orders are shipped within 72 business hours. Ships worldwide. 
Package Includes
2 * Vampire Fang Teeth Sets