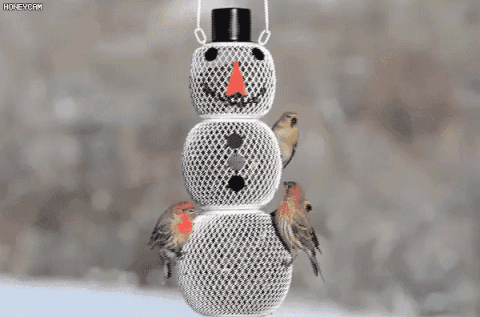 🤯This charming bird feeder has a whimsical design and is made of rustic metal, ideal for your outdoor decoration.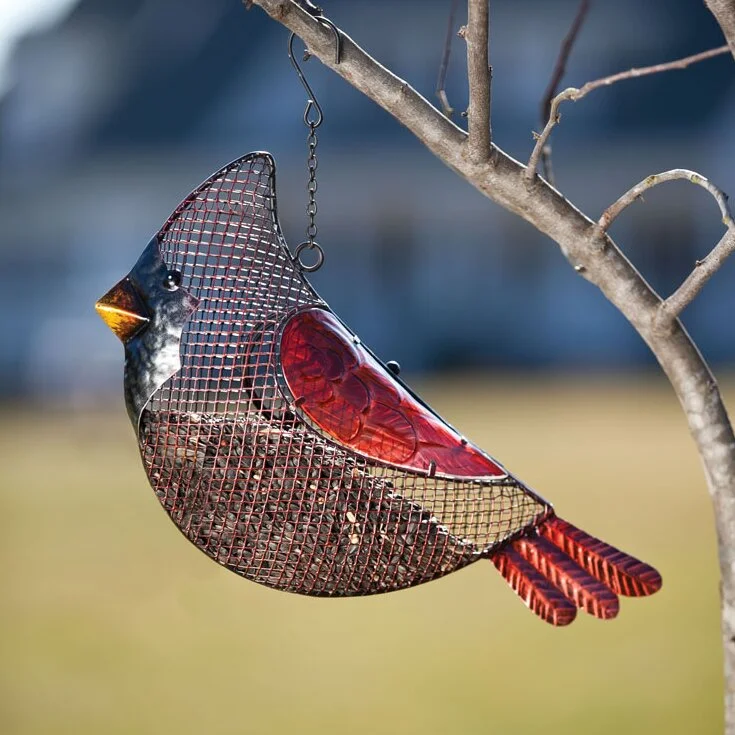 🤩Add a relaxing holiday atmosphere to your yard while feeding your favorite birds. The hat of our solar snowman metal mesh bird feeder is equipped with solar panels, which can power a group of light strings after dusk.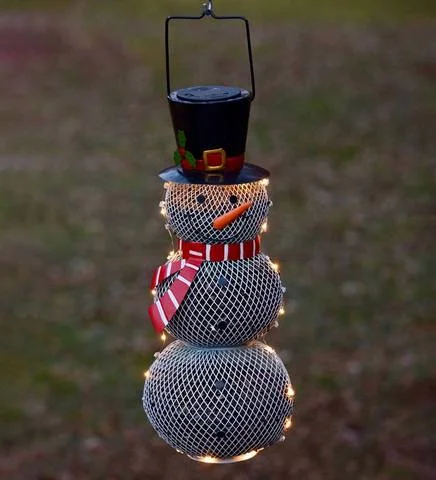 😎The durable wire mesh design attracts close birds and can hold up to 16 cups of sunflower seeds. The large size allows multiple birds to feed at once. Including hooks. A great gift for your favorite bird lovers!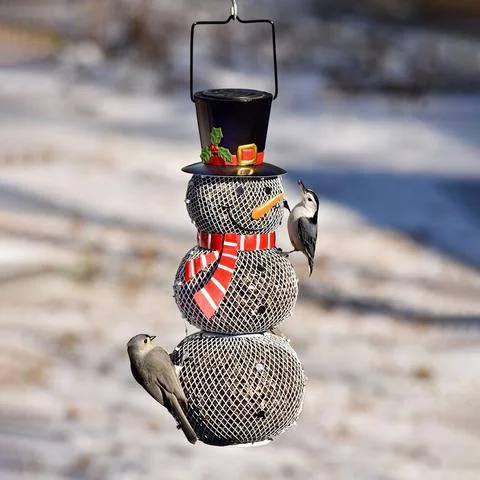 Features
Painted metal sheet and wire mesh
Festive and winter festival snowman bird feeder
Built-in solar panels power the light string at night
A fun holiday accent in the courtyard or garden-a great gift!
The mesh design attracts close birds-tits, nuthatch, etc.
Holds up to 16 cups of black oil sunflower seeds
Includes hook; hang in a sunny place for best results
SIZE:
13'' W x 13'' H x 4'' D(Birdie)/19'' H x 6.5'' diameter(snowman)