It is a smart robot with artificial intelligence and 18 sensors built-in. It uses FOUR UV-C lamps to blast away 99.99% of germs and bacteria on ANY SURFACE, Such as a computer, toys, mobile, bedsheet, kitchen, car, remote, toilet, etc.
Convenient travel size, lightweight, and easy to pack.

It is light and easy to use, and you can just turn it on and go.

It uses four UV-C lamps to blast away 99.99% of germs and bacteria on any surface.
Sanitize hotel pillowcases, toilet seats, light switches, bathroom fixtures, TV remotes, and more in handheld mode.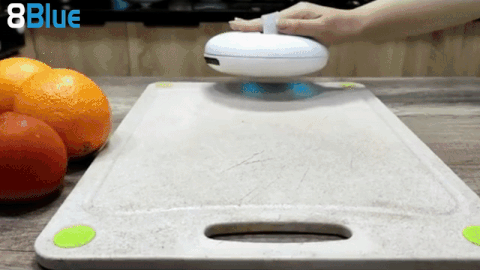 Effective removal of dirty surfaces, you will have a clean mattress to enjoy your healthy life. Suitable for mattresses, sofas, bedding, and carpets.
Press once power button to start Handheld Mode to eliminate objects like light switches, pillows, phone screens, and any surface.
With the double press power button, the bed robot will automatically clean under and over your sheets and bedspread, won't fall off the bed.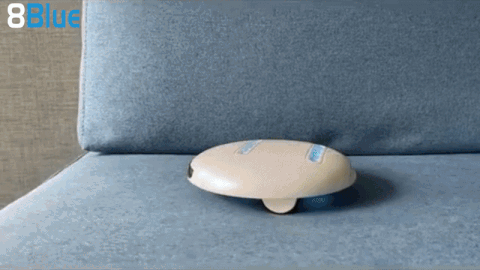 In your home, you can use robots to sanitize toys for your children and pets, disinfect messy areas, and sanitize devices like cell phones, keyboards, tablets, and the interior of cars.
 Note:
UV-C lighting is not harmful to the human body during normal use, but long-term exposure will cause adverse effects on the skin.

This product should not be immersed in water or exposed to the sun, and the UV-C lamp should not be directed at the eyes
In addition to the bed, door handles, toilet lids, and mobile phones are particularly prone to dust mites and bacteria. It is recommended to sterilize and remove mites frequently

Do not use the Cleaning robot as a toy for children or babies

Although there is a Cleaning robot, it does not mean that articles such as beds need not be clear anymore. CleanseBot is sterilization and mite-removing function, which can effectively inhibit the regeneration of dust mites and bacteria. It is recommended to regularly clean bedding and clothes. CleanseBot is used for secondary cleaning effect it is good.
Specification
Item Type: Mite Robot

Color: White

Material: ABS

Input:5V 1A

Output:5V 1A

Power Of Manual Disinfection Mode:2.1W

Power Of Auto Disinfection Mode:3.4W

UV Wavelength:253.7nm

Battery:2400mAh

Charging Time:0.5 Hours

Usage Time:2 Hours

Weight:370g

Size:16*16cm/6.3*6.3in
Product Include
1*Main Machine

1*Manual

1*Box