Tired of Animals Always Coming Into Your Backyard?
PROTECT YOUR GARDEN IN THE MOST HUMANE WAY POSSIBLE AND KEEP ANIMALS OUT OF YOUR GARDEN!!
This Motion Activated Sprinkler Keeps Animals Out Of Your Garden!!



Does your dog have a favorite spot where he/she keeps pooping or do you have rabbits or deers munching away at your grass, flowers, or vegetable patch you worked so hard on? 
The revolutionary Motion Activated Sprinkler uses a motion sensor to protect any open area in a garden that receives unwanted visiting animals. Use it to keep things like  dogs, cats, deer, rabbits, mice, birds, raccoons, squirrels, and more away.

Motion-activated, it delivers a startling burst of water and can protect an area of up to 130 meters.
Easy to connect to a standard garden hose, with adjustable sensitivity and 360-degree spray rotation, this clever device works days and night to offer all year round protection.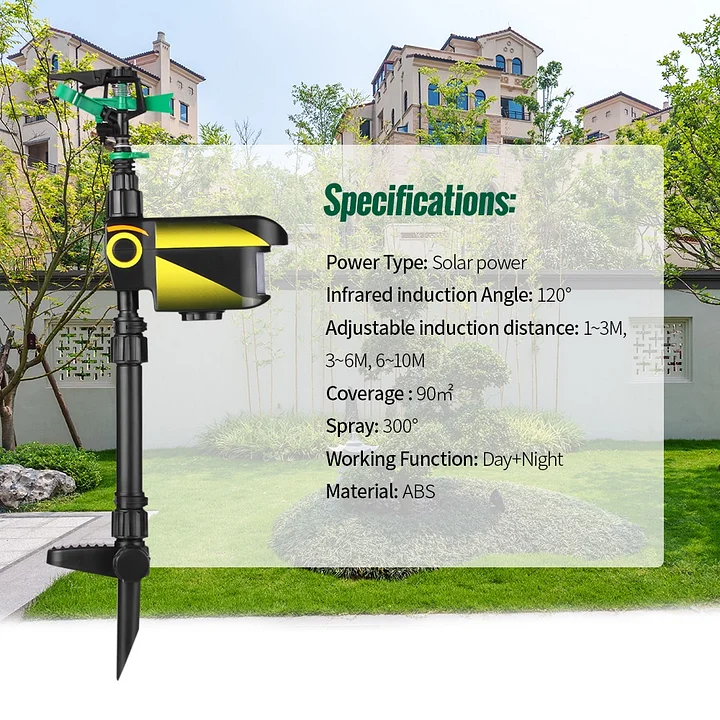 Benefits:
Uses 

heat and the motion-activated sensor

 as an 

alternative to harmful chemicals

 and unsightly netting. 

Uses a startling, yet 

harmless

, three-second blast of water to keep animals at bay.

Humanely repels animals and pests, keeps animals and pests out of plants, yards and gardens using a harmless spray of water.

Has both day and night options so it is just as effective at night as it is in the day

Sensing technology Knows the difference between trees and animals, so your water will not activate every time the wind blows.