REMOVE YOUR EARWAX SAFELY AND EASILY 👂👂
Ear Wax Removal can remove earwax easier and safer than regular cotton or metal cleaner. Just remove ear wax by screwing the handle as the arrow directs. The soft silicone rotating head not only has the function of cleaning the ear canal but also has the function of massage.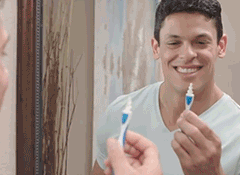 The tips of these  Ear Wax Removal are made of silicone. Adopting elastic material design, long enough to remove earwax and protect the ear without damaging the eardrum, it's safer and more effective than other cotton swabs.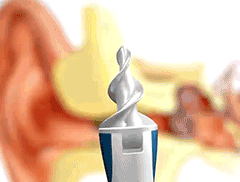 Our disposable, soft spiral grooved head is designed to go the perfect distance into the ear and gently remove ear wax.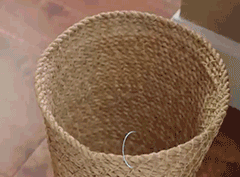 After cleaning your ears, you can simply dispose of the silicone tip and replace it with a new one.
FEATURES:
EASY EARWAX REMOVER: 

Simply place the spiral grooved tip into your ear, twist, and remove your earwax. It's that easy.

PAIN-FREE: Unlike cotton swabs that can go too far, the soft and silicone head is designed to extract excessive wax safely and comfortably
SAFE: This product is safe for your baby. To maintain a clean and healthy ear canal, we suggest using the product once or twice a week
PORTABLE: You can put it in your handbag and use it everywhere
SPECIFICATION:

Type: Ear clean tool
Material: ABS+ Silicone
Color: White
Item size: 12.5 * 1.5 * 1.5cm
Item weight: 35g

Package Includes:
1 x Grip
16 x Tips
1 x Manual