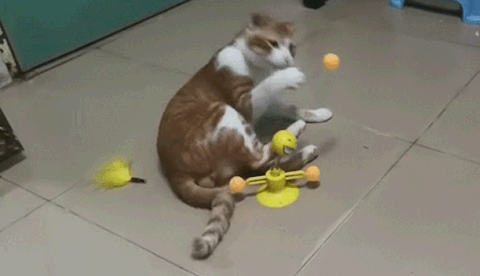 [Attract Cat's Interest in Many Ways]This is an interactive cat toy for indoor cats,which is designed with cartoon style.The product is a funny cat toy,which can be used as a cat puzzle toy, a cat turntable toy,a windmill toy,a self-playing toy for boredom or a funny teasing stick that can be shaken back and force.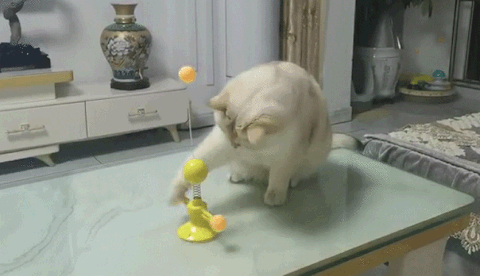 [Turntable Cat Toy]When the kitten plays with a gentle force, the main body of the toy can be quickly rotated through the action of the middle bearing, and it becomes a turntable cat toy.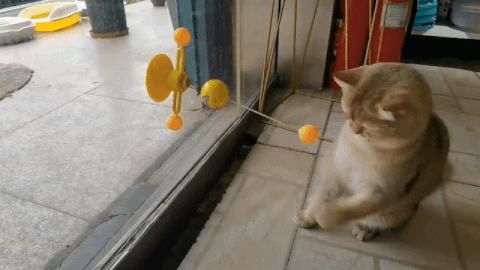 [High Elastic Interactive Cat Stick]The suction cup cat toy can be adsorbed on any surface such as the ground, doors and windows,which can be placed horizontally or vertically.The cat spinning toy's body can be swayed quickly through a spring to attract the cat's attention.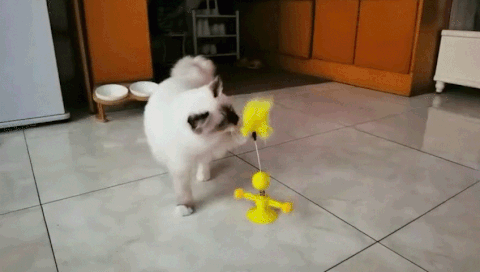 [Interactive Cat Ball/ Replaceable Feather]The upper part of the kitten toy is a funny cat stick, and the top of the funny cat stick can be inserted with an interactive cat ball or feather to make the toy becomes a pinball or a feather cat toy.
[More Cats Can Play Together]The cat spring toy is made of environmentally friendly and healthy ABS and TPR,which will not be damaged by cat and can be used for a long time.It can be used by multiple cats together. Using this cat exercise toy for a long time can improve the cat's IQ and relieve cat's anxiety.
Toy that Attracts Cat in Different Ways
PRODUCT INCLUDES:
Main Body X 1
Interactive Cat Ball X 1
Interactive Cat Feather X 1
This Is A Great Gift For yourself or your friend!
Click "ADD TO CART" To Get Yours Now!