Comfortable, absorbent & odor-controlling Pet Accident-Proof Mat (Washable Puppy Pads).
Sometimes you need a hose 
…. for all those other times, you need The Re-Useable Accident-Proof Puppy Pads.
Durable, machine washable, and designed to handle WHATEVER your fur baby throws at it.
Let your fur-baby sit with you in confidence, anytime and anywhere!
✔️ Multi-Layer Absorption
Washable Puppy Pads offer a unique design that features three layers that work together to eliminate leakage and trap odors. Being soft and comfy, your dog will naturally be attracted to using it! 
Absorb fluids faster and better than single-use puppy pads. Also helps prevent tracking of the mess made by dogs. 
The most important part, the inner layer of Japanese Bamboo, which is specifically designed to eliminate odors and soak in yellow stains. You'll have peace of mind that no fluids will leak through with our PVC waterproof bedding shield partnered with our non-slip safety coating.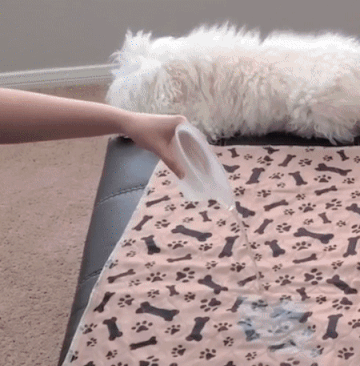 ✔️ Variety of Uses
Re-useable Puppy Pads are also great for protecting crates and carriers during transport, whelping, incontinence (uncontrolled urination), sick/diabetic dogs or cats, protecting furniture and rugs from pet fur and dirt, lining kennels and playpens, protecting surfaces post-surgery, placing under food bowls and litter boxes, and for travel with your puppy.
 ✔️ Save Money
Simply throw the puppy pad in the laundry and ditch the disposable puppy pads today! Save money and the environment with re-useable puppy pads.
✔️Anti-Slip Bottom 
The bottom of our's durable puppy pads is made from an anti-slip silica gel. The leak-proof, slip-resistant backing will help keep your floors dry while staying in place. 
✔️Machine-Washable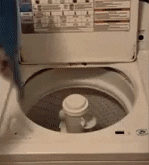 Ditch plastic, save money and the environment with the re-useable puppy pads! 
This Is A Great Gift For yourself or your friend!
Click "ADD TO CART" To Get Yours Now!