SIZE GUIDELINE:
Size S is for cats around 2-9 pounds, and size L is for cats around 8-17 pounds.
CAT'S NATURE:
Our kids were naturally born with a lack of mental safety, they tend to stay in the corner or hide somewhere to make them feel comfortable and safe. Unlike the other cat toys, the Tunnel Interactive Toy is well-designed for any cat to play and sleep, which would provide a safe and natural experience just like playing around with the holes and tunnels.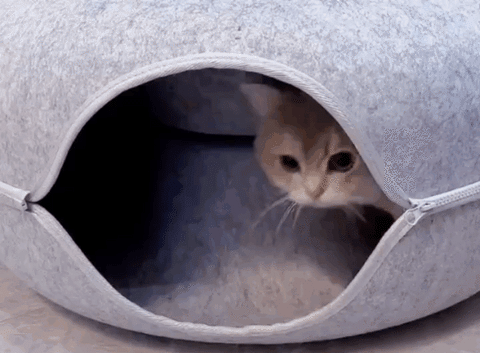 NO STICKY HAIR & COMFORTABLE
The materials are made of felt, which would not stick the cat's hair on it. The Tunnel Interactive Toy is hard enough to bear the weight of 2-3 cats, and it still maintains comfortability for cats.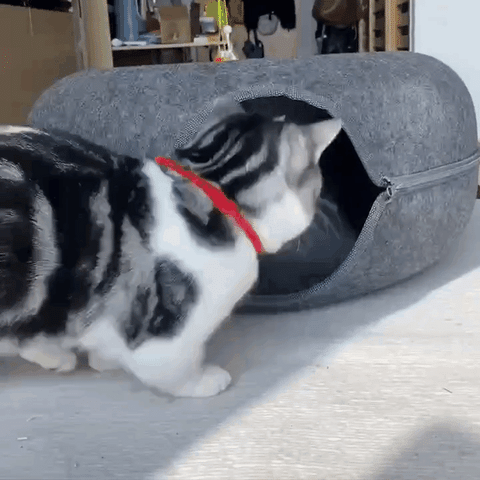 FREEDOM OF YOUR HANDS:
The playtime of our lovely cats is quite long every day. We can freedom ourselves to do other things or just watch them enjoy the toy. It is not only having fun with our cats but also maintaining good physical and mental health since it generates a similar effect to sports.
EASY TO CLEAN & ZIP-OFF:
Tunnel Interactive Toy is so easy to clean because of the zipper designs. We can zip it off within seconds. It is also washable.
This Is A Great Gift For yourself or your friend!
Click "ADD TO CART" To Get Yours Now!