Keep Dog Away
Effective & keep dog Away in a Humane Way 6 different sensitivity modes that you can set according to your needs, different sensitivity can work effectively on different animals, and you can set the levels to fit range area, Intense ultrasonic signal to scare the dog , birds, wild boars, mouse,  and more other animals away from your zone, house, garden, or yard more.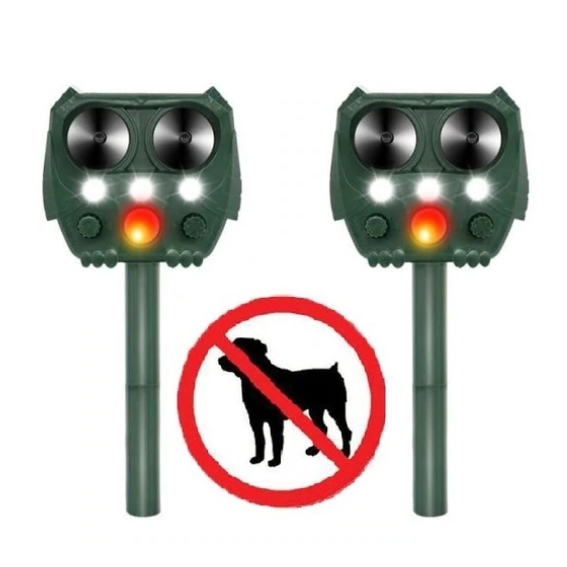 Solar Powered & Charging Indicator
Two charging options are available. Design with a solar panel and charging indicator, and equip the recharges the batteries (4 AA rechargeable batteries included), It also can be charged with included USB cable. Please charge the device before use.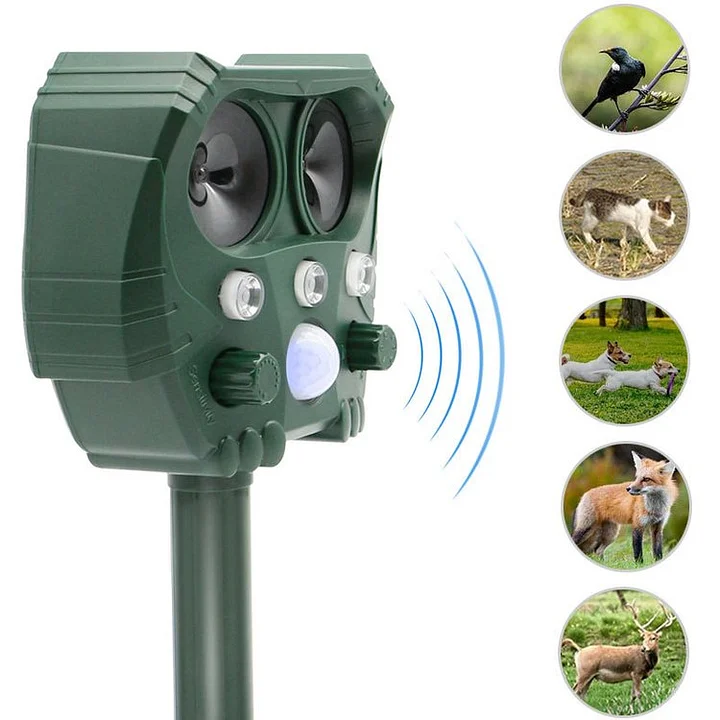 Waterproof (normal rain)
Perfect for garden, courtyard, farm..Waterproof to IP-4, rugged hard plastic construction that withstands rain, snow, ice and wind, you can use them in any weather conditions still 100% working. (Tips: Do not touch the charging interface when it works).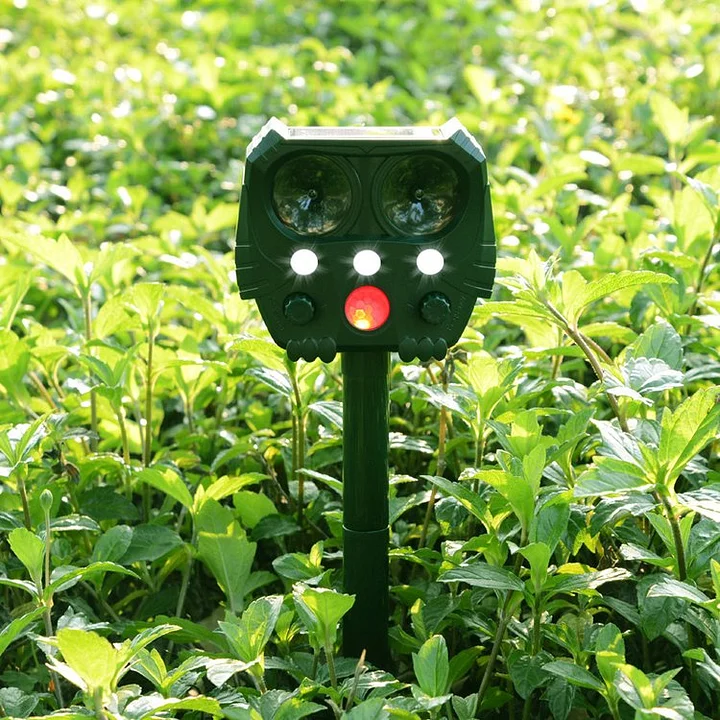 Safe & Human Design
Solar dog Deterrent is only to drive the animal from garden without any chemicals. No chemical components hurts human's health, the Passive Infrared sensor (PIR) detects motion and triggers and then the ultrasonic speaker make a noise to scare away common outdoor animals.


Easy to install & Wide Effective Range
It can be mounted in ground with the provided spike, or hang on objects such as trees, fences and walls to ensure best effect (with direct sunshine recommended). Very effective to Deterrent dog , raccoon, birds and more. This Deterrent has a 110 degrees angle, effective distance ranges about 30 feet depending on animals' size.

PACKAGE CONTENTS:

1 /2/3/4 PCS x Ultrasonic Dog Repeller