Changing cloudy aquarium water can be troublesome and an unclean aquarium is harmful to the life of your pet fish. Maintain the sanitation of your water pet's habitat with the help of this Eco-Aquarium Water Purifier Cube – a fish tank cleaner that filters dirt, cloudiness, and odour.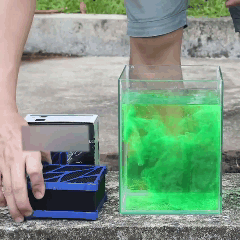 The honeycomb design facilitates a self-sustaining cycle to let your fishes thrive in a clear, healthy aquarium! It drastically reduces the amount of work you take to maintain fish tank hygiene in an ordinary way. Let the cube does all the dirty work for you!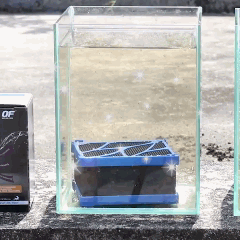 FEATURES :
Ultra-Strong Filtration & Absorption: Filters and absorbs any dirt, bacteria or chemical in your aquarium; firmly controls and oxidizes the 

adsorbed materials to improve the filtration efficiency 
Safe & Non-Toxic: Made of natural, BPA-proof activated carbon with high performance
No More Murky Water & Odor: Effectively absorbs tannins and phenols and avoids the water from getting murky and stinky; maintains the water's PH level as well as overall cleanliness and freshness.
Long Lasting Effect: Oxidized waster to 

extend the service life of the cube and guarantees your fish tank to stay clean for 3-6 months.  
HOW TO USE :
Wash the purifier with warm water and soap before using

Put it into the aquarium directly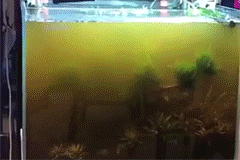 NOTES:
Recommended placement is near the water inlet of the fish tank pump

Do not place the grid filter downward, otherwise it may clog up and affect the purifying effect

For best results, rinse or replace the purifier every 3 to 6 months
SPECIFICATIONS :
Size:

10 cmx10cmx10cm

Colour:

Black

Material:

Activated carbon

Structure:

Dense Mesh Holes
PACKAGE INCLUDES :
1 x Eco-Aquarium Water Purifier Cube