Feel a little bit closer to nature while bird watching with this Window Bird Feeder
FEATURES AND BENEFITS:
Squirrel Proof :

 

The acrylic design makes it impossible for squirrels to hold their grip on this feeder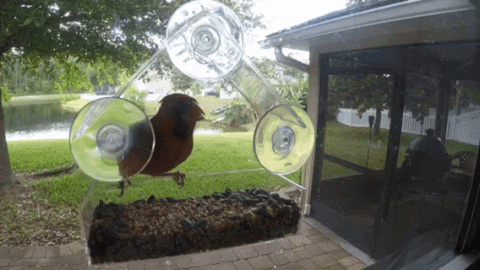 Unbeatable Views :

 

Watch the birds you love from inches away with a stunning, unobstructed view
Birds You Love :

 

Feeder works great to attract finches, cardinals, blue jays, robins, and doves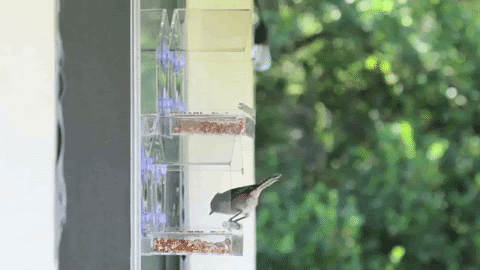 Easy to clean and fill :

 

Simple design removes headaches and confusion
Extra strong and durable :

 

Extra strength suction cups will last in any storm or weather

Looks great in

 

: Balconies, patios, gardens, apartments, homes
IT'S GREAT TO HAVE THIS BIRD FEEDER!
Attach the feeder to your kitchen or living room window, and you will have company all day long as birds come and go to eat. Window reflections make it hard for birds to see you approach, meaning you to get to interact with wild birds in ways that have never been possible before. 
This unique acrylic design stands up to the toughest of weather conditions, and even better, is nearly impossible for squirrels to grip onto. Cleaning this feeder is as simple as wiping it down with a paper towel. The feeders suction cups make it easier than ever to hang a bird feeder. Simply press it onto a window, and it will be stuck there forever! 
PRODUCT SPECIFICATIONS:
Material: Acrylic
Density: 1.2g / cm3
Size: 17.6 x 17.2 x 8.8 cm