A beautiful well-designed walnut wooden medium messenger box "briefcase-style" perfect for eclectic writers, designers, creatives, architects, or anyone that just loves writing.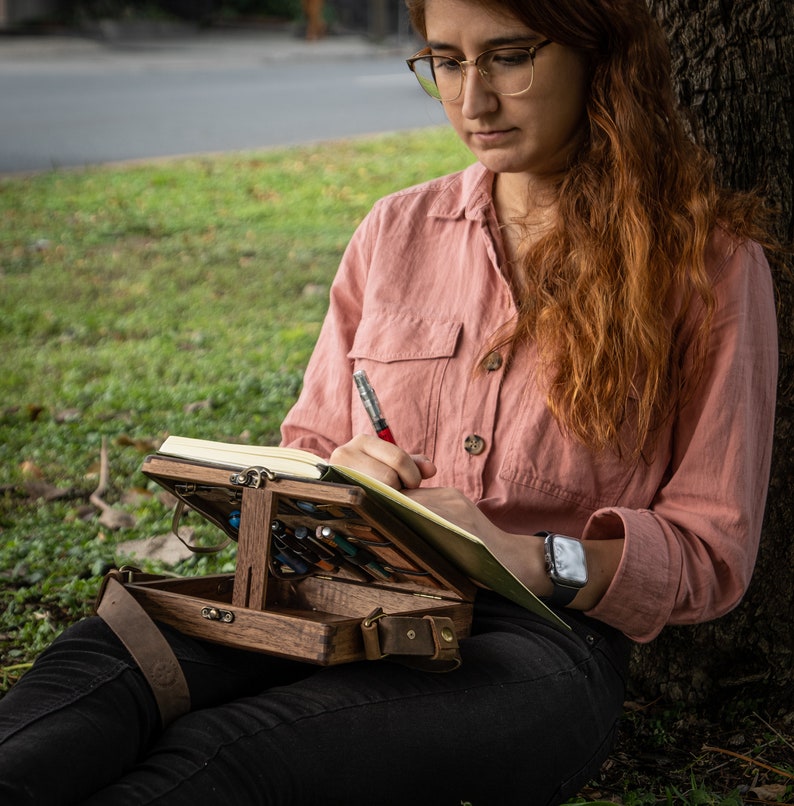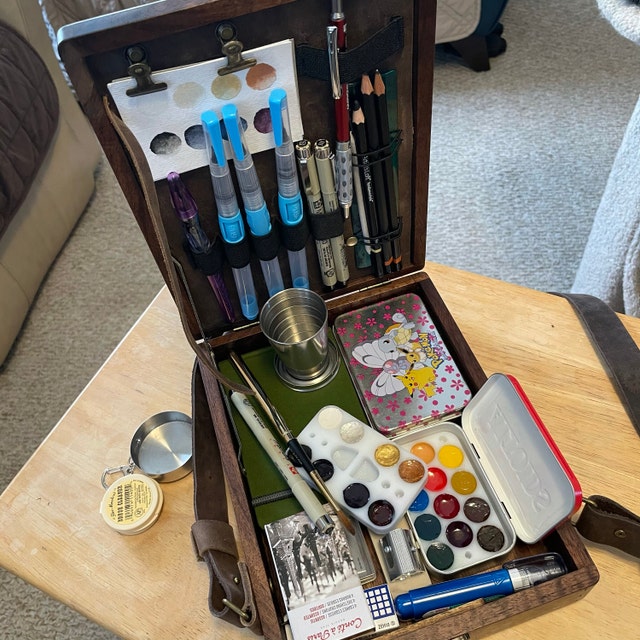 Carry all your essential tools and notebooks on all your creative adventures and stand out of the ordinary. Handmade with walnut wood and long-lasting leather interiors.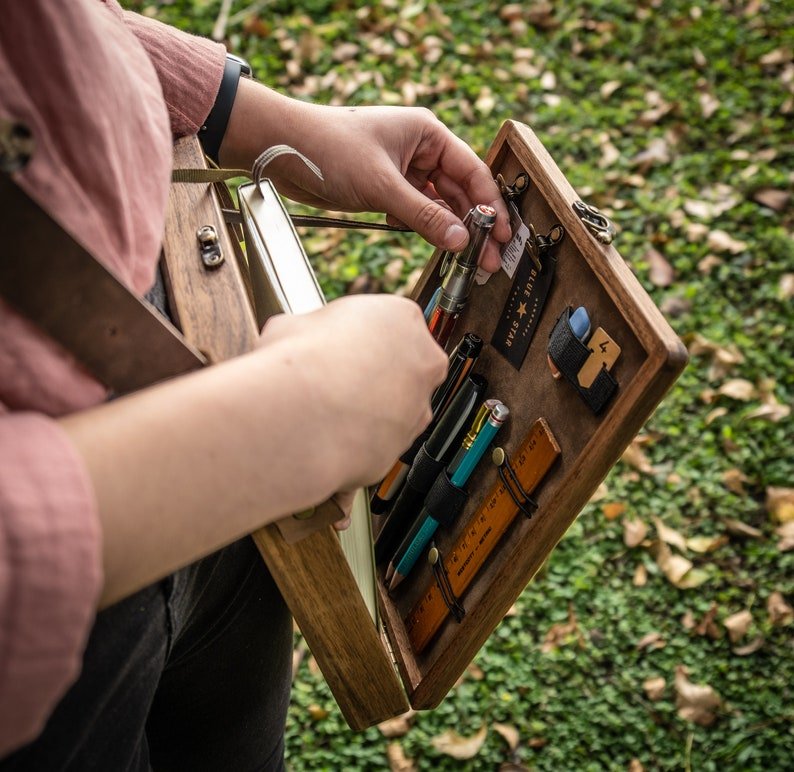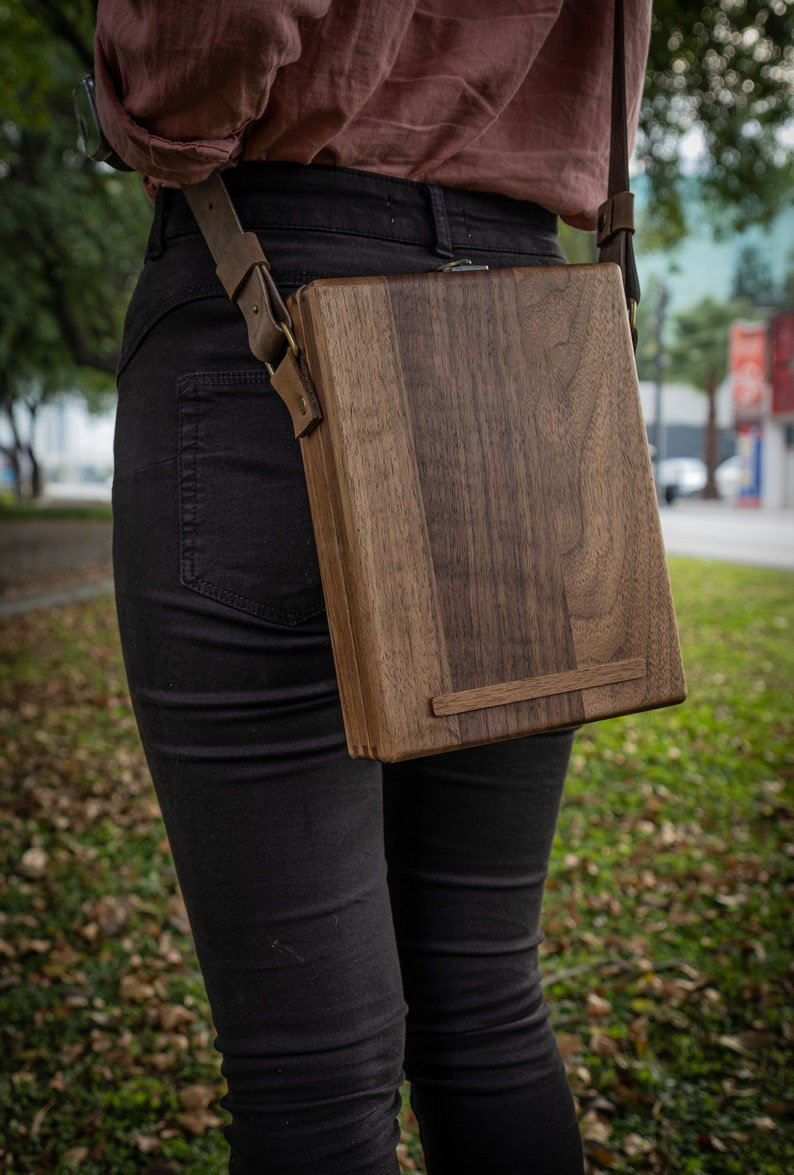 This A5 messenger style briefcase is full of details:
- 2 installed vintage clips you can use to hang small items or notes
- 5 elastic loops for pens or pencils
- 3 elastic bands to hold pens, glasses, scissors, clips, papers, rulers, and more.
- Easy to open bronce latch
- Convert your box into a writing desk easily by sliding and lifting the hidden stick, creating a comfortable angle, especially for writing.
- Two positioning 90-degree support hinges.
- Extra 90-degree support bracket.
- Engage the leather inner strap when opening your box while hanging on your shoulder.
- Removable and adjustable lightweight leather strap.


Dimensions:
Outside
11.02 inch x 7.5 inch x 2.34 inch
Inside
10.98 inch x 6.8 inch x 1.7 inch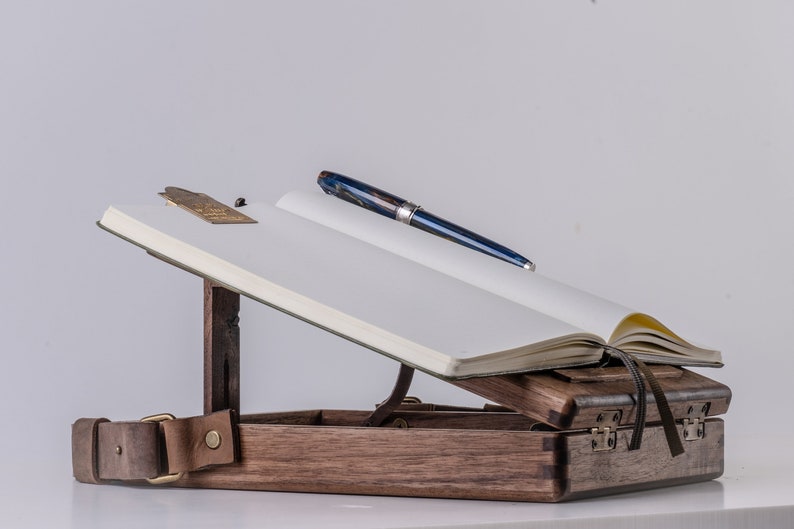 *Does not include instruments shown in photos.